Dear Kudimba friends,

Kudimba is rising and growing rapidly and we are very proud to tell you about all that is happening these days.
Here are some numbers:
We now have 17 participants for our day care activities and they are between the ages of 1,5 and 22 years. All participants have a physical or learning disability.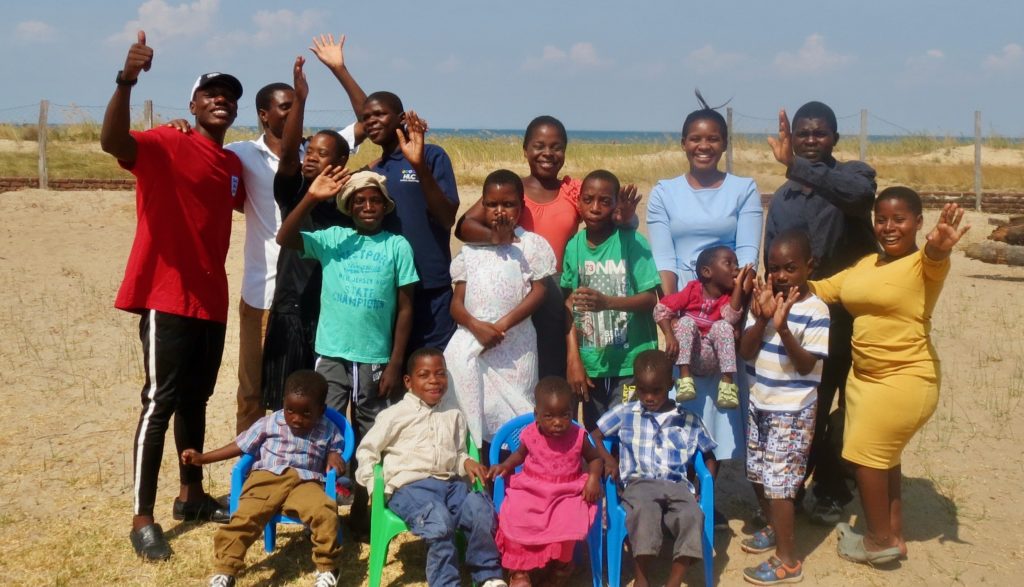 We employ 4 full time staff members for the children and 3 more full time and one part time staff member for the whole project.
5 of our staff live on the Kudimba site.
Alinafe is the newest member of the team and she seems to fit right in. We can see the love she has for the job and for the children in everything she does, a very good start indeed.
We are supporting 3 young people outside of Kudimba with their education on a regular basis. Our star-student Austin has once again received excellent results, he does us proud.
We support many more young people on a one off basis for urgent medical care or hardship, when we feel that some assistance from our side would make a difference, increase their possibilities or prevent a downward spiral of challenges.
Presently all children and young people who participate in the daycare activities are from the direct area around Kudimba.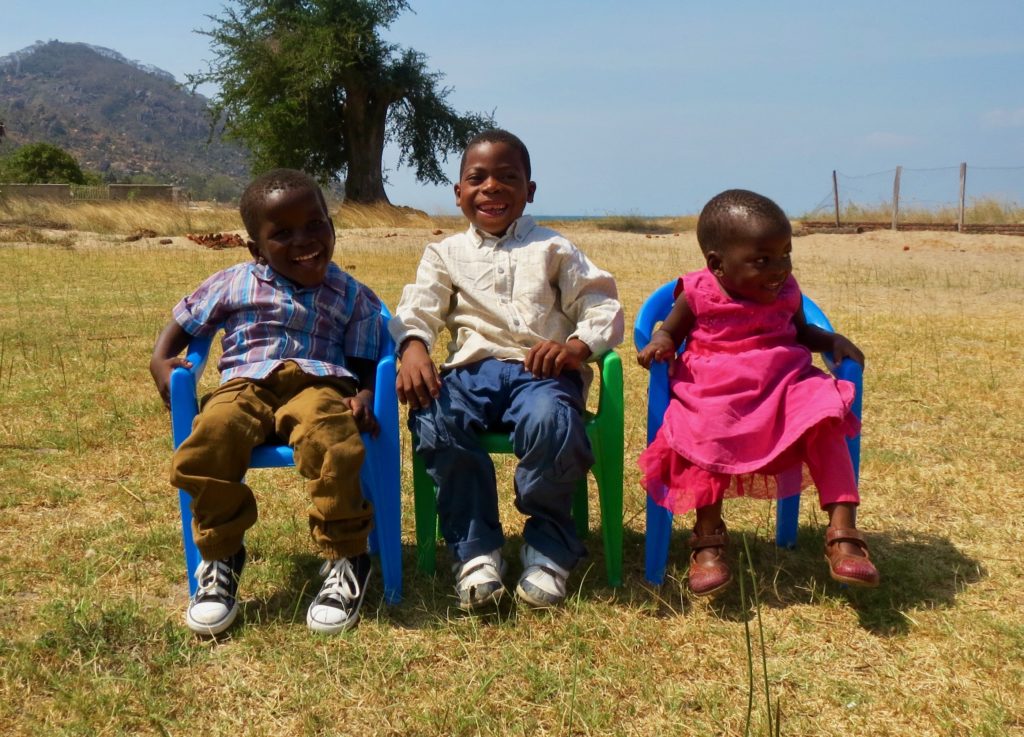 At this point we have a waiting list of 10 more children and young people with a disability, all of whom live close but out of walking distance from Kudimba.
Together with another local charity organisation we are trying to set up a bus service for these children, which could bring them to Kudimba in the morning and back home every evening. The bus itself, the driver, the extra staff member and the guardian for the bus are sorted. We are mainly trying to find funding for the cost of the fuel for this transport service at the moment.
Linked to these children on the waiting list, we have received some Malawian experts in the field of disability care: a physiotherapist, a specialised teacher for children with special needs, an expert in cerebral palsy -a common disability in Malawi and in Kudimba- , the project manager of a local orphanage and a staff member of Macoha, Malawi Council for the Handicapped. All these people are really enthusiastic about Kudimba and are motivated to provide regular outreach assistance in the Kudimba setting, for example each one half day per week.
Their aim is to educate the Kudimba staff on how to improve care for the children and how to organise activities which help with the children's physical and learning development.
These professionals would be able to come to Kudimba with the bus service. This is another massive step forward for Kudimba, so we are really keen to get this service started as soon as possible.
We have two wonderful Belgian nursing students staying in Kudimba for three months: Louise and Mathilde. They are final year students at Vives University in Belgium. They are on placement in a local clinic and in a palliative care centre. Two days per week they join the Kudimba team, where they organise activities for the children around hygiene and self care and sessions around first aid for our staff members.
Besides that Louise and Mathilde seem to really enjoy Malawi and they quickly adapted to life here.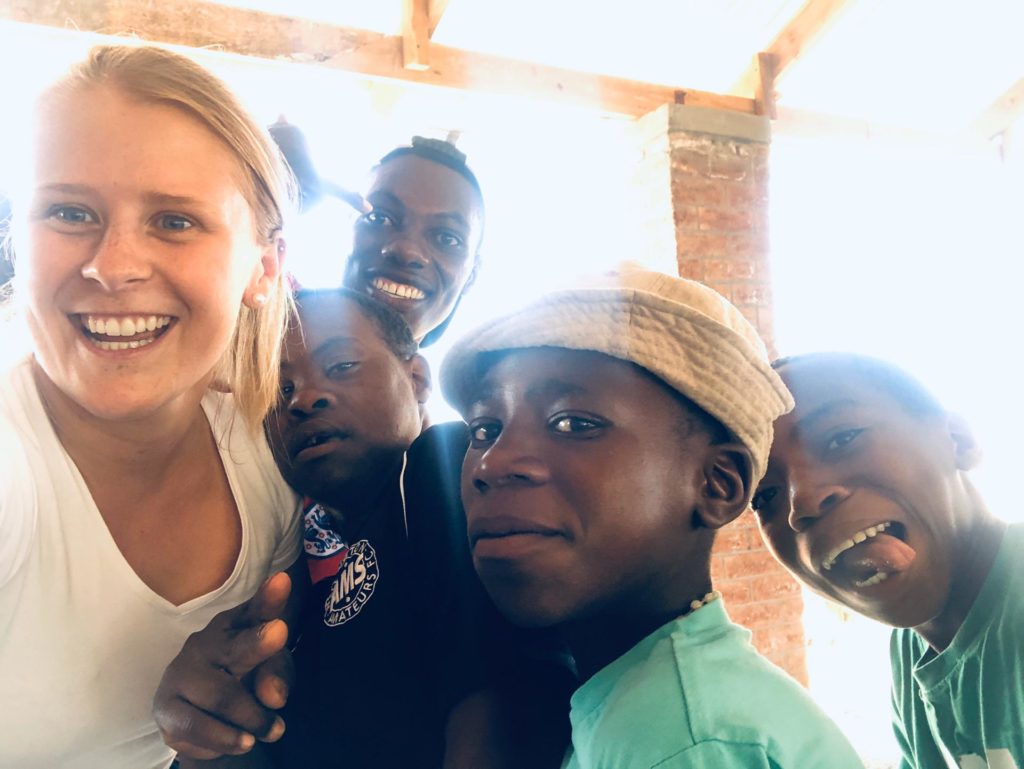 Mathilde is involved in the follow up of the care of Andrew, a young person with severe mental health problems who we support. It is an incredible challenge to find appropriate care for young people with such problems in Malawi so any assistance in this difficult journey is much appreciated.
In the meanwhile there is more activity from Vives students in Belgium. The department of eco-technology is working on an eco-design for Kudimba. The concept is an installation which is developed by the students using waste materials and bringing development to our project.
We have started an interesting collaboration with 'Groep Gidts' a large West-Flemish organisation for people with a disability who recently offered support to Kudimba in the development of activities for people with special needs. We are trying to link this collaboration to our recycling program and we have already come up with many creative ideas.
We have received an exciting shipment via a container from UK to Malawi which we participated in. We are delighted with the children's books, a wheelchair, zimmer frames, educational toys, children's clothes and shoes, sewing machines, towels and bedsheets and much more. It is great to be able to offer all these possibilities to the kids, it really enables them to explore and learn more. A big thank you to everyone involved in collecting, storing, packing, transporting and funding these donations.
We now have 3 beautiful blackboards and a football goal in the education centre, these were locally made.
We have planted 45 new fruit trees and our vegetable garden is forever growing.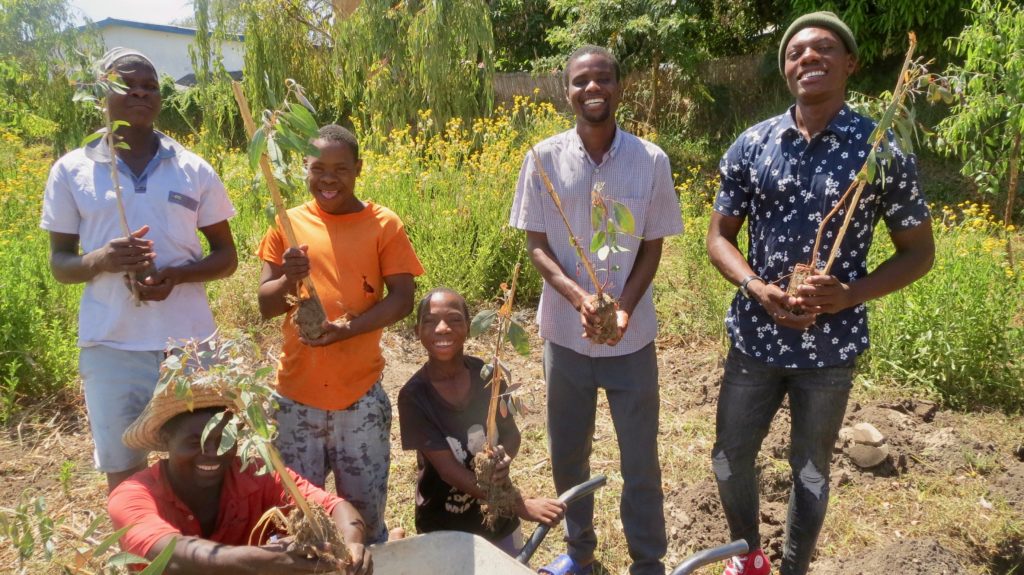 Building works have started for our communal house and we are further developing our infrastructure and sanitation system, we hope to finish these works before spring.
So once again, more exciting news and pictures to follow in the next newsletter.
The Kudimba team