Kudimba is a daycare centre for vulnerable children and young people in Lifuwu, Malawi.
The participants of Kudimba are vulnerable because of their special needs, a health condition or their complex social background.
The Kudimba daycare centre  is staffed by a team of dedicated local co-workers. They provide care for the most vulnerable children of the Lifuwu area, in the Salima district of Malawi.
The program offers nutrition, hygiene, education, basic therapeutic activities and recreation.  When needed healthcare is provided, this mainly through referral.
Where possible the children are encouraged and supported to participate in regular education.
On site Kudimba offers individually tailored care in a stimulating setting.
The daycare centre of Kudimba is surrounded by a large green garden that is being sustainably developed respecting the permaculture principles.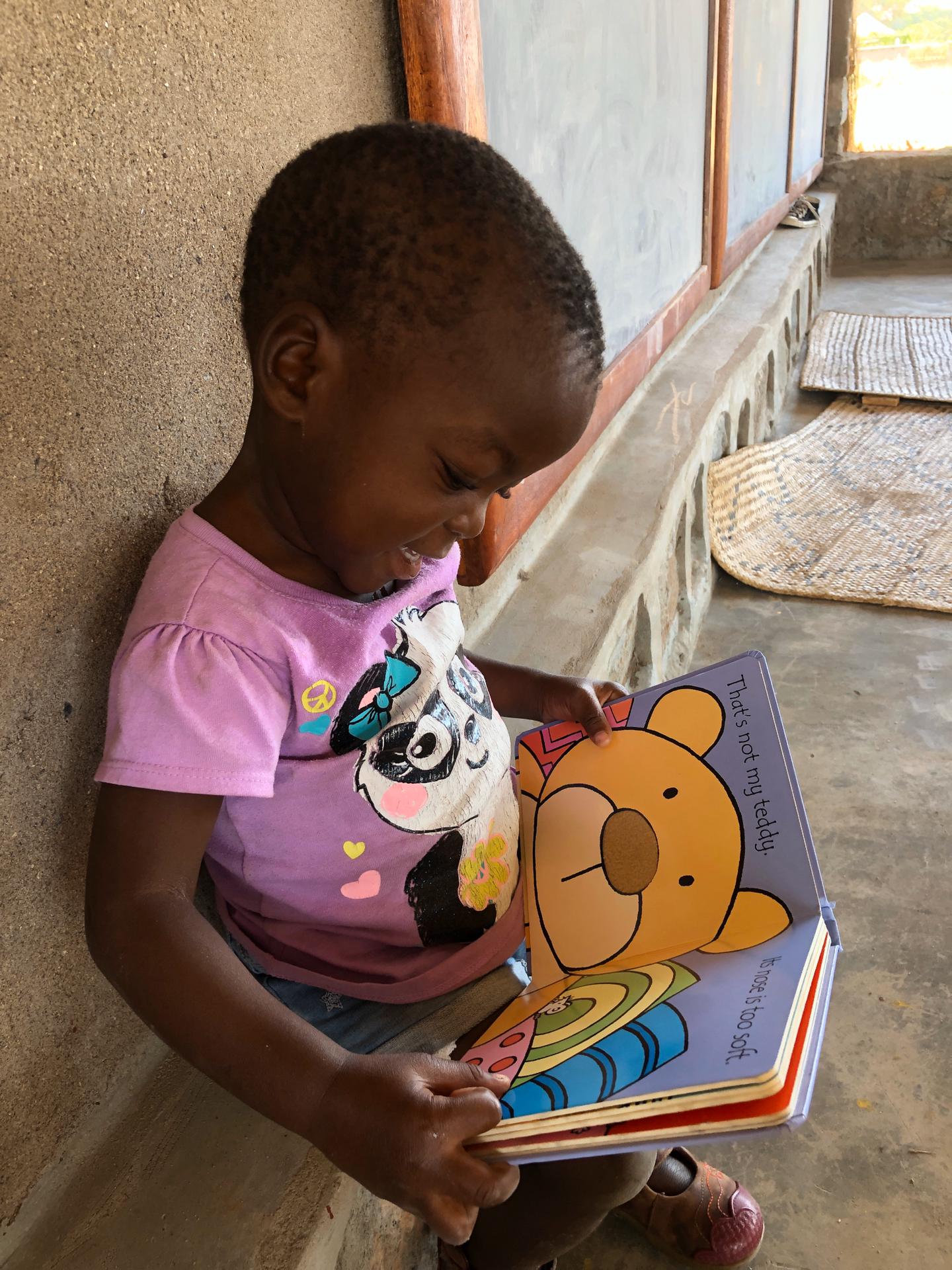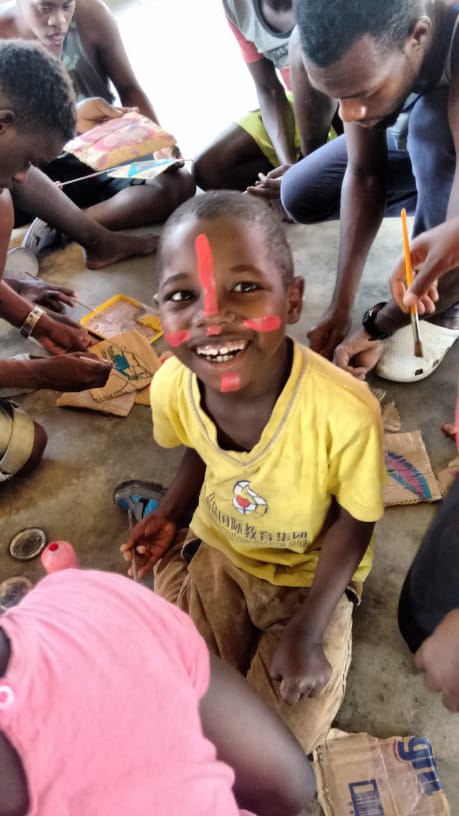 Grassroots projects are created to address local problems in and by the local community. The co-workers of Kudimba are part of that community and have already established a relationship of trust. They know the needs and can offer appropriate solutions that fit the context.
As a grassroots project, Kudimba wants to assist the local population to bring about change and achieve sustainable improvement in the care of the most vulnerable children.
Kudimba's program and setting are designed to create a safe environment for vulnerable youth and to provide opportunities to thrive. The goal is to achieve the highest possible level of independence and integration into the community.
Kudimba's objective is to have a positive impact on the development opportunities of the most vulnerable young people in the Lifuwu area. Young people are encouraged to take initiative,  to learn skills, to gain knowledge and experience.
In addition, raising awareness about health and ecology is at the top of the Kudimba agenda.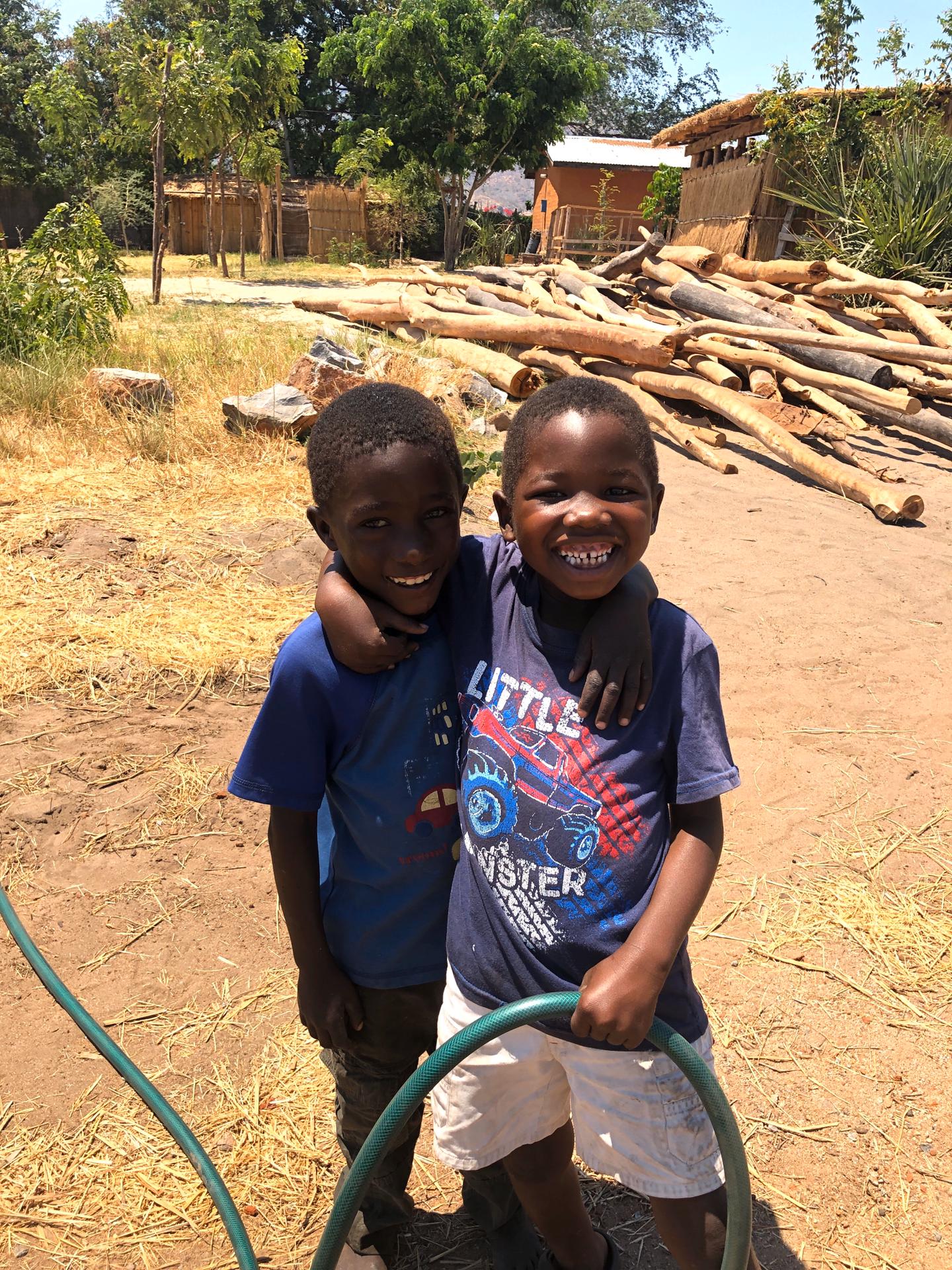 Malawi, the warm heart of Africa
Malawi is a landlocked country in southeast Africa, bordered by Zambia to the northwest, Tanzania to the northeast and Mozambique to the east, south and west. It is separated from Tanzania and Mozambique by Lake Malawi. The total area of Malawi is 118,484 km², of which more than 20% is water. Lilongwe is its capital and largest city.
The total population of Malawi is estimated at 19,129,952 (2020), and the population density is one of the highest in sub-Saharan Africa.   Chichewa is the official language spoken by the largest part of the population.
The economy of Malawi relies on agriculture and is highly vulnerable to climatic conditions. The main export products are tobacco, tea, cotton, sugar cane and ground nuts.
As a low income country, Malawi bears a heavy burden of disease, with high levels of child and adult mortality, and a high prevalence of tuberculosis, malaria, HIV/AIDS and other tropical diseases.
Salima is a district in the Central Region of Malawi, with the main town also called Salima. The district covers 2,196 km² and has a population of 248,214. Lifuwu, home of the Kudimba project, is a small fishing village in the Salima district, on the shore of Lake Malawi.
Malawi is one of the poorest developing countries in the world.
In 2021, Malawi scored 169th out of 191 countries on the UN's Human Development Index (UNDP, 2022). This index is determined, among other things, by the level of poverty, literacy, education and life expectancy.
In Malawi, this translates into general poverty, a high level of morbidity and premature mortality. There are limited educational and health care opportunities.
Children and youth with disabilities are among the most vulnerable due to social exclusion, limited mobility, neglect and stigma.
Kudimba provides local support to the most vulnerable.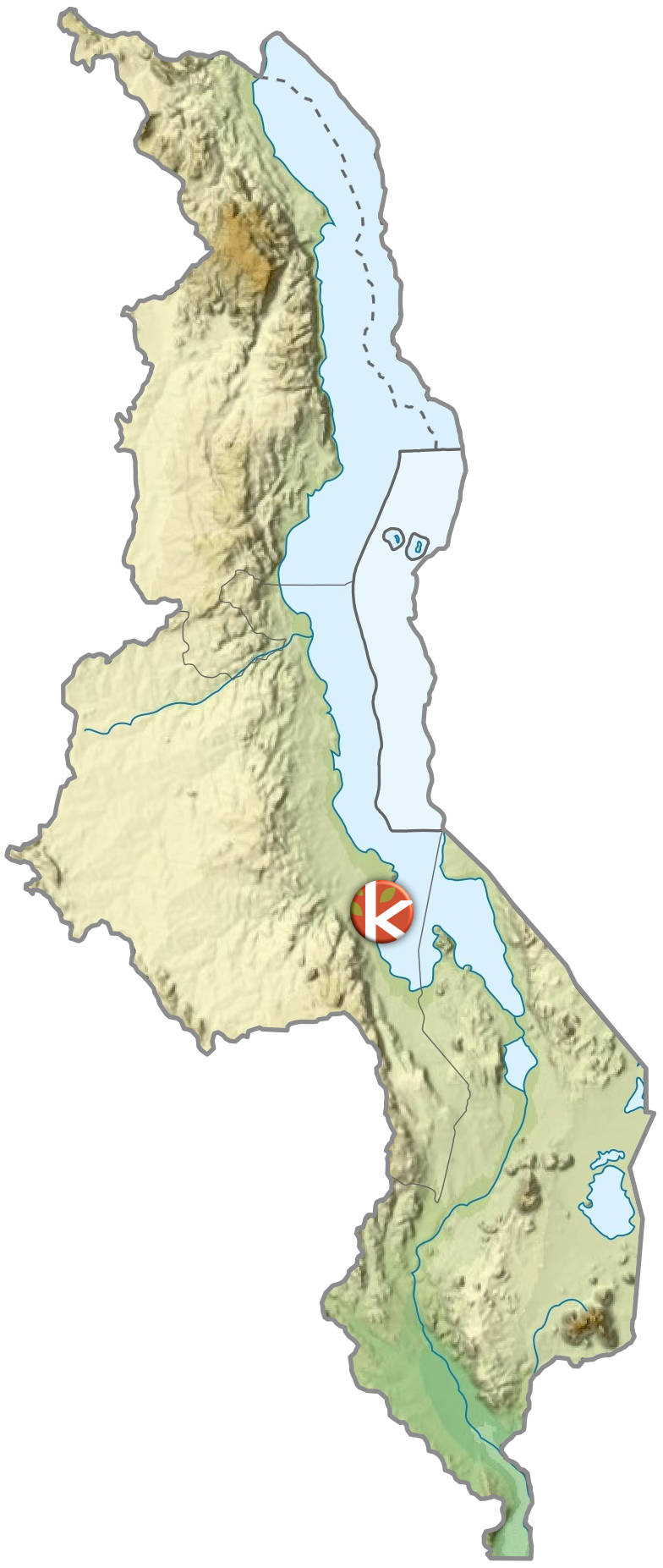 The Kudimba team in Malawi
A team of dedicated Malawian co-workers are in charge of the daily running of Kudimba. Some of the co-workers also have a vulnerable background. Most of the team members have no specific training or experience in working with children with special needs, they learn on the job and receive training on site. The team is supported by local experts in the field: a physiotherapist, a social welfare officer and an experienced special needs teacher. They provide outreach support to Kudimba to work alongside the staff and to assess the children.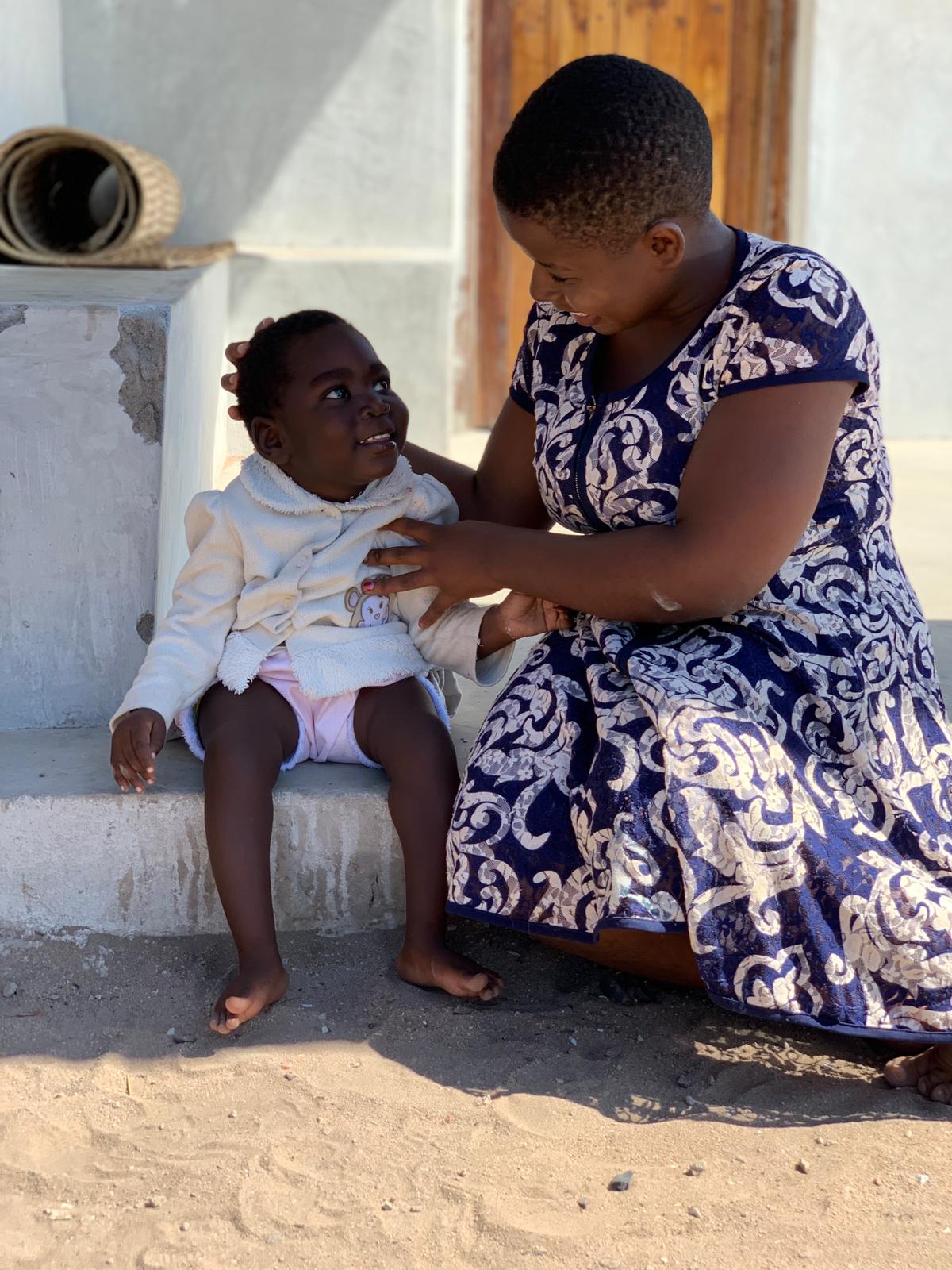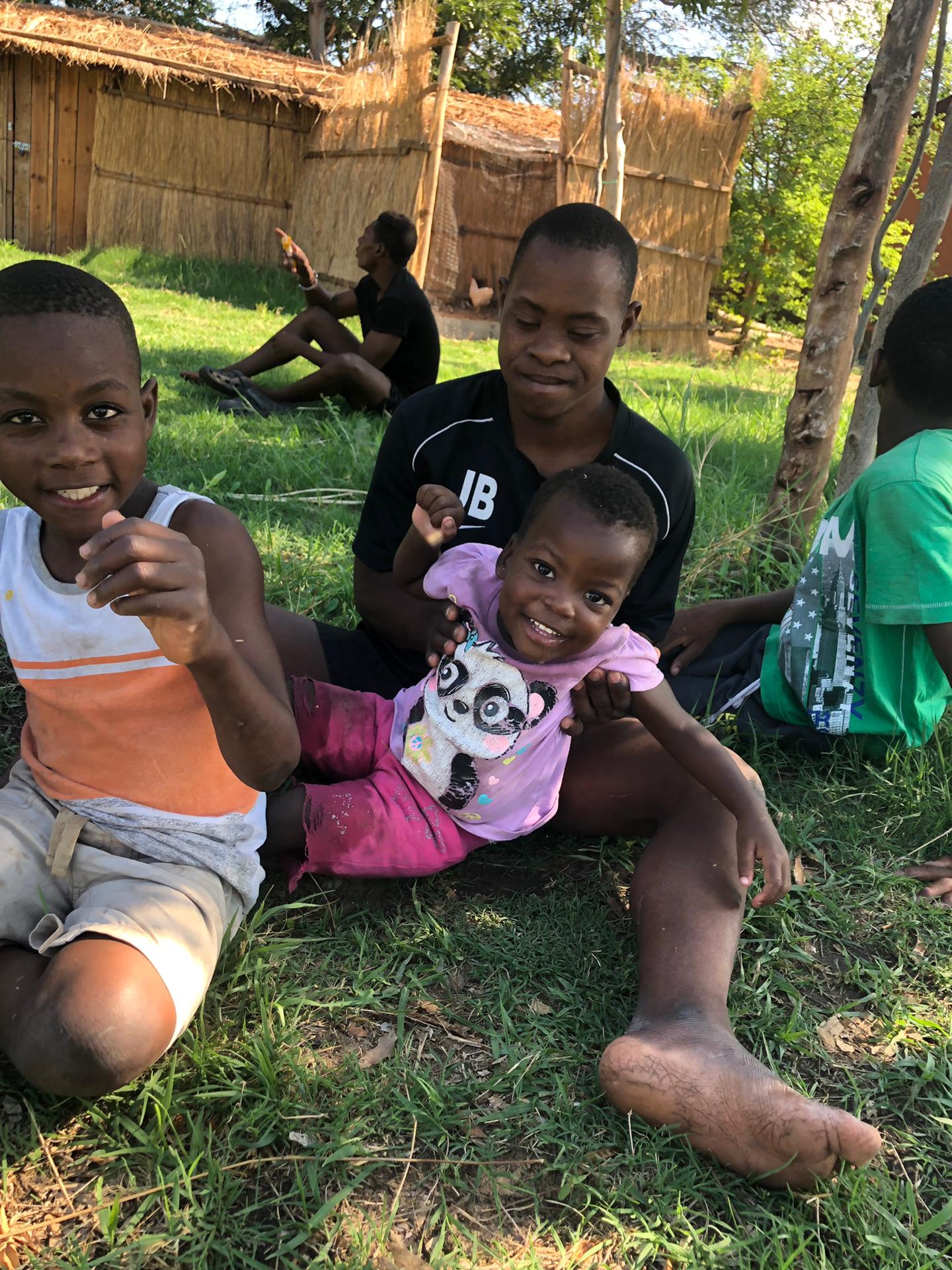 An enthusiastic team of international volunteers works behind the Kudimba scenes to enable the co-workers on site in Malawi to make a difference.
These volunteers are based in Belgium, in the UK and in France. Their main activity is fundraising and creating visibility for the work in Kudimba Malawi.

In charge of the works behind the scenes are the project founders Maaike Bruynooghe and Judy Sweeney. They are assisted by lots of other helping hands. 
Kudimba in Belgium
The aim of the non-profit organisation vzw Kudimba Belgium is to organise educational and awareness raising activities in Belgium for the benefit of Kudimba Foundation in Malawi, as well as to establish and further develop the daycare centre for vulnerable children and young adults in Malawi. The exchange of experiences and expertise between North and South is a focal point in the project.
Kudimba in België
Vzw Kudimba heeft als doel het organiseren van educatieve en sensibiliserende activiteiten in België ten voordele van Kudimba Foundation in Malawi, alsook het oprichten en verder ontwikkelen van het dagcentrum voor kwetsbare kinderen en jong volwassenen in Malawi. De uitwisseling van ervaringen en expertise tussen Noord en Zuid staat centraal.
Chairman: Maaike Bruynooghe
Secretary: Trui Ghekiere
Treasurer: Vicky Claeys
Trustee: Mathilde Beheydt

Voorzitter: Maaike Bruynooghe
Secretaris: Trui Ghekiere
Schatbewaarder: Vicky Claeys
Medewerker beheerraad: Mathilde Beheydt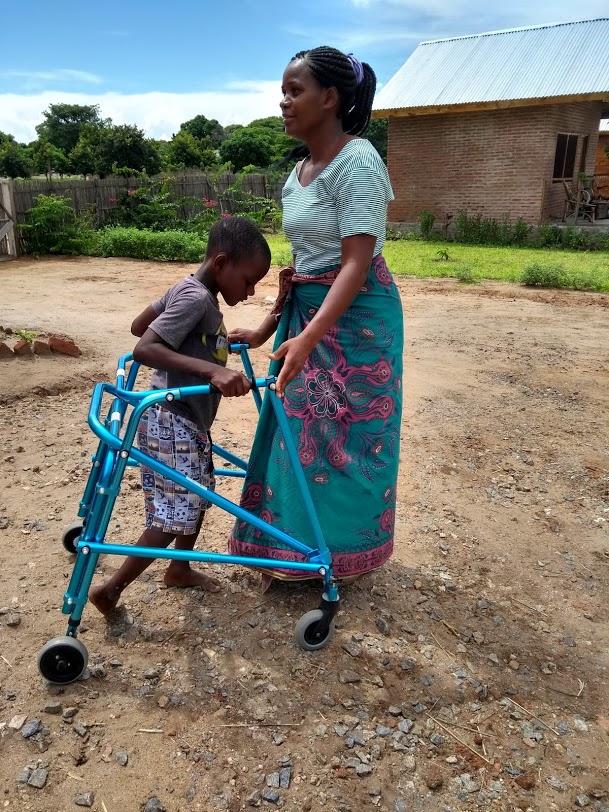 Vzw Kudimba
Vereniging zonder winstoogmerk
Zetel : Golfbrekerstraat 3 – 8450 Bredene
Ondernemingsnummer 0721.452.346
RPR Ondernemingsrechtbank Gent – Afdeling Oostende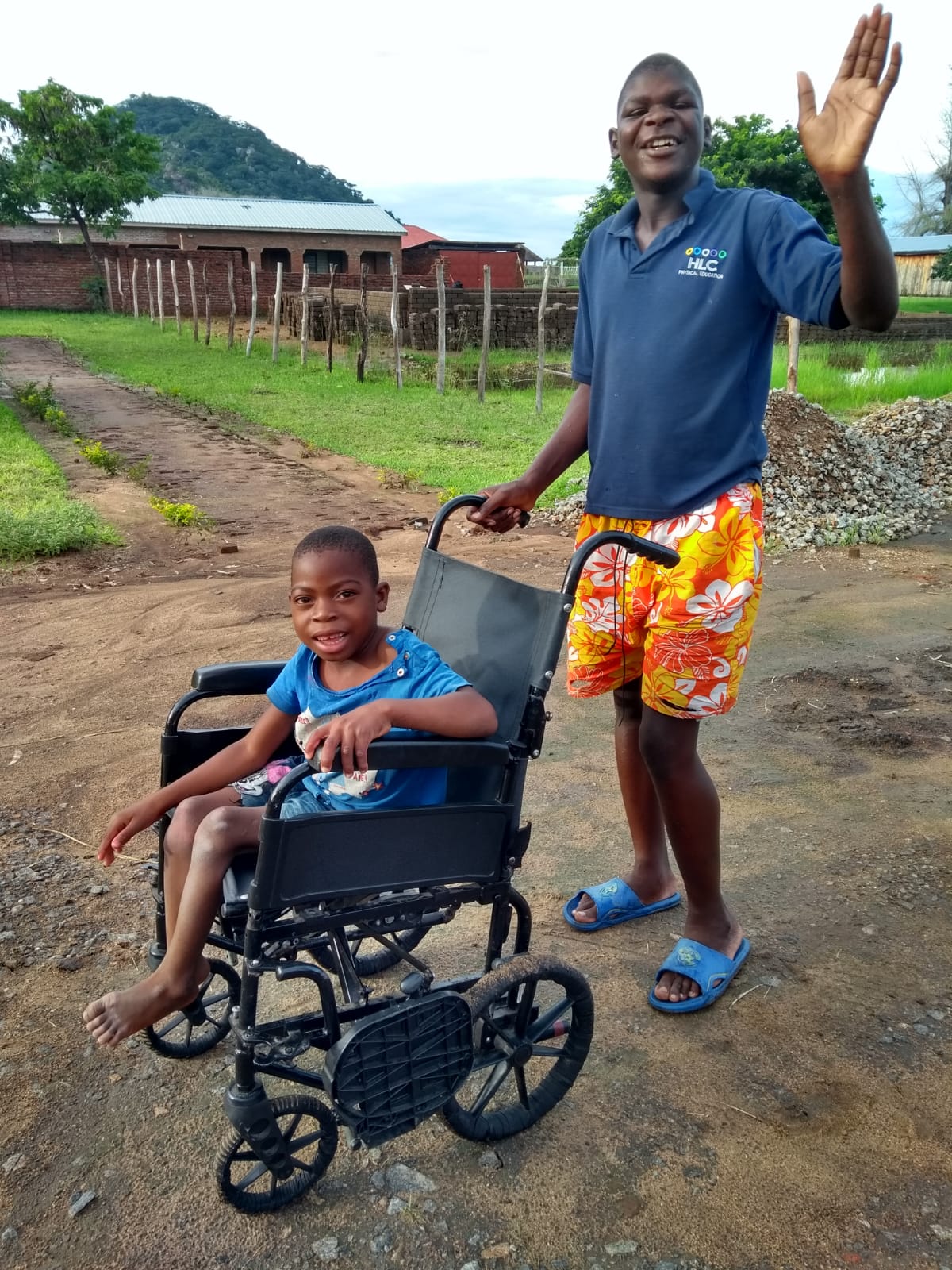 How better to demonstrate the work of Kudimba in Malawi but to show some pictures.
Click on the button below to have a look at our beautiful place, the work of our team and the enthusiastic faces of the participants of the Kudimba education centre

Four times per year we publish the latest updates on Kudimba here.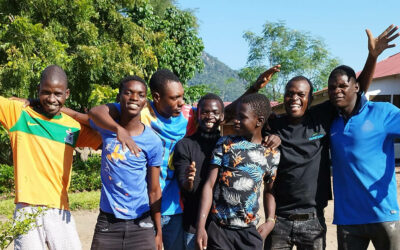 Dear Kudimba friends, For the third time since the start of the Kudimba project we have to start our newsletter with sad news.  On the night of 12th September our beloved Hawa passed away in her family home. Hawa's funeral took place the next day, as is customary in...
read more
If you want to support Kudimba, you can do this in various ways.

Maybe you want to contribute by lending a helping hand on site, in Malawi. We are very happy to welcome you to Kudimba. The project has a purpose built communal house where visitors, volunteers and students can comfortably stay during their time in Lifuwu. It is located on the site of the project, next to the daycare centre. Do not hesitate to get in touch with us if you are thinking about a trip to Kudimba or if you have any questions.

Of course Kudimba can not provide care for the children of the project without budget, money is paramount for our activities. There are staff salaries, food for the children, medical bills and many other day to day costs that need to be covered.  If you are interested in making a financial contribution, you can do so to our UK account or our Belgian account.  Any amount is welcomed and will make a difference and no donation is too small.  A little goes a long way in Malawi.
Click on the button below for bank details of Kudimba in Belgium and UK
Every single pound, euro, dollar or Malawian Kwacha donated to Kudimba is used directly to assist vulnerable young people in the Salima area. All overseas Trustees contribute their time, travel costs and efforts without any financial compensation.
Kudimba in collaboration with
 Kudimba would not be possible without the support of and collaboration with several organisations and partners.
A special thanks goes out to our loyal individual sponsors and supporters.