Dear Kudimba friends,
We are delighted to tell you that from the 20th of May we finally started our onsite activities.
The team has been working really hard the past few months and we were really excited to open our day care centre. The response of the community is rewarding. From day one there has been an overwhelming demand from families in Lifuwu and the feedback has been really positive. There clearly is a need for support for these young vulnerable people and there is no other organisation catering for these needs in the Lifuwu area.
We have decided to start small, with 8 participants to enable the staff and the children to develop a routine, before we grow and expand our activities.
We are proud to introduce these eight lovely young people to you, between the ages of 2 and 23.
Shamila and Chisomo are girls of about 2 years old and both have a physical as well as a learning disability from birth.
Massa is a gorgeous 7 year old boy with physical and learning difficulties.
Frankie is 7 and his big brother Cassim is 11 and both have epilepsy. As a consequence both have physical and learning difficulties.
Jester is 11 years old and he has difficulties walking. He had an infection at the age of 7 which caused his disability. Jester goes to school in Lifuwu in the morning and joins Kudimba for lunch and afternoon activities.
Johnny is 17. When he was 6 months old he had meningitis and as a result he cannot hear and cannot speak. He hasn't let this hold him back. He is really optimistic, helpful and cheerful. He is very sporty and loves playing football, he really cares for the younger children and he likes joking with the girls.
Jaffary is 23 and has Down syndrome. He is the life and the soul of the party and feels completely at home in Kudimba already. We hope that these young people can thrive with our extra support.
A great example of this is Chifundo.
She was a young girl in our first project, she lost both her parents at a young age and has a physical disability from birth, but despite these challenges, this incredible young woman has managed to get through secondary education and acquire a diploma in community development. She is now a proud staff member at Kudimba, she is in charge of the daycare activities. She lives onsite at our beautiful place.
Chifundo is supported by Mercy, who is in charge of preparing meals for the children, and by Lawi, a young determined woman, who will study accounting (part time) next to her job at Kudimba. Lawi is also looking after the Kudimba visitors.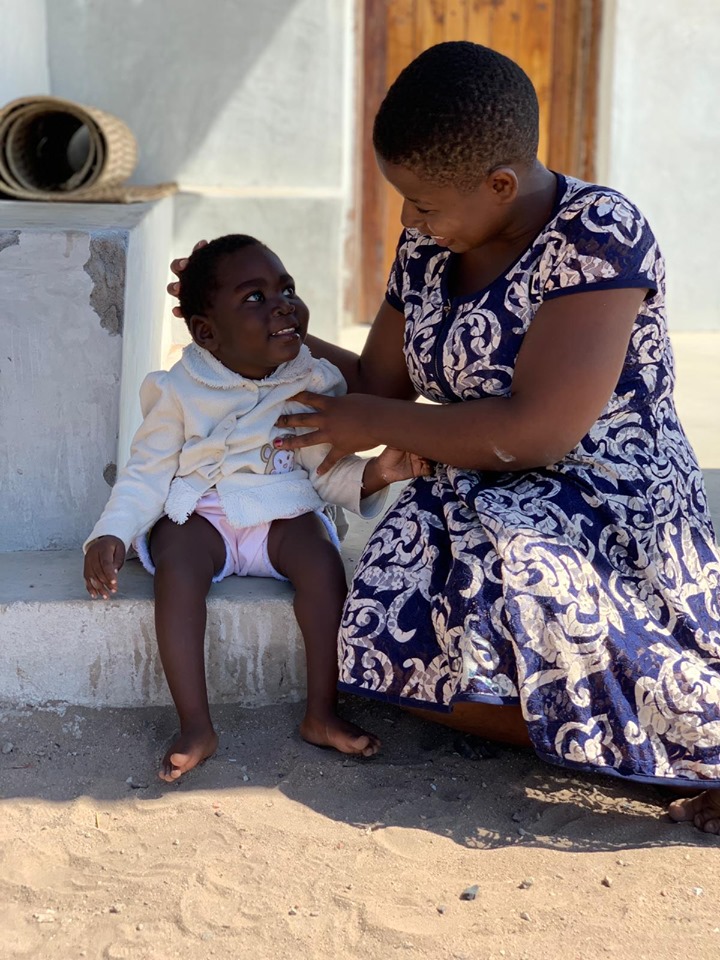 We now have Joseph on board, a young Malawian man who studied anthropology, philosophy and agriculture in Malawi and who was looking for an organisation where he could do an attachment. We really like the idea that someone joins Kudimba to look at our project from a different angle. He is motivated and has already started realising some ideas and initiatives.
Cornelio is still in charge of all the Kudimba facilities on site, and he is assisted by Mr. Gombachika, who is in charge of the garden. Both Cornelio and Mr. Gombachika keep an eye on the children whilst doing their job, and where possible try to involve them in their activities.
We have a waiting list of 7 more children at the moment, who we hope to provide day care for in the near future. We will welcome them as soon as we have established a routine and ensured that we have enough funding to employ another staff member, which we need if we want to accept more children. Undoubtedly we will receive many more requests soon after that.
In the meanwhile we also continue with our outreach help, by supporting vulnerable young people with education and/or medical care. We are very grateful for our friends who have committed to financially support a young person. Their future opportunities are much brighter through your assistance.
If you would also like to support someone through our education fund, please do not hesitate to contact us. Even the smallest amount can transform a life in Malawi.
If you want to read more about the individual stories and portraits of our participants and co-workers, please have a look at our Facebook page.
We wish you a great and relaxing summer,
The Kudimba team