Dear Kudimba friends,
Here is our Kudimba spring update
It's been misleadingly quiet around Kudimba and this is mainly because everyone involved has been very occupied. We are working hard behind the scenes to further develop and grow the project – in quantity as well as in quality. Kudimba has been coming along in leaps and bounds in the last year. Whilst a year ago we were still in doubt about how it would be possible to run Kudimba long term in these challenging times and under challenging conditions, this year the project is stronger and more stable than ever. The work which is done by the local team is truly impressive and the progress is spectacular, the many hands and hearts that work together are making a true difference. We are humbled and proud of the full time team members as well as the outreach workers who share their expertise with Kudimba. 
We are relieved that Catherine – our on site manager-  has finally returned to Kudimba. She has been absent for several months due to a family health issue and we are pleased that everyone is back where they belong and everyone is happy and healthy.  Catherine has become the glue that holds Kudimba together and she guides the team to achieve the project's goals.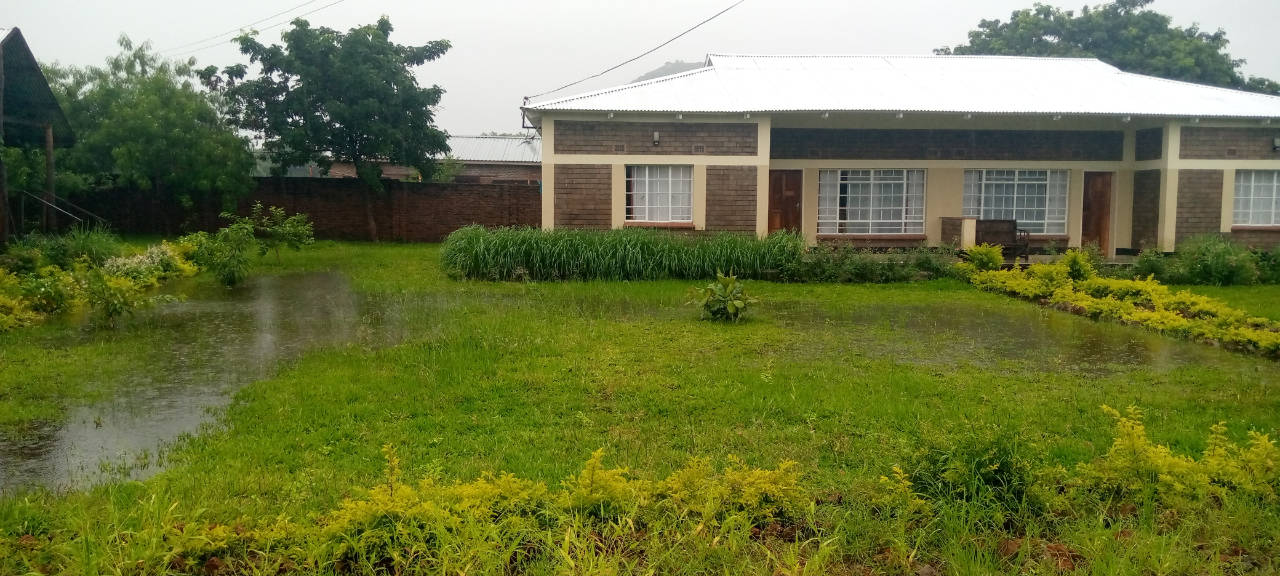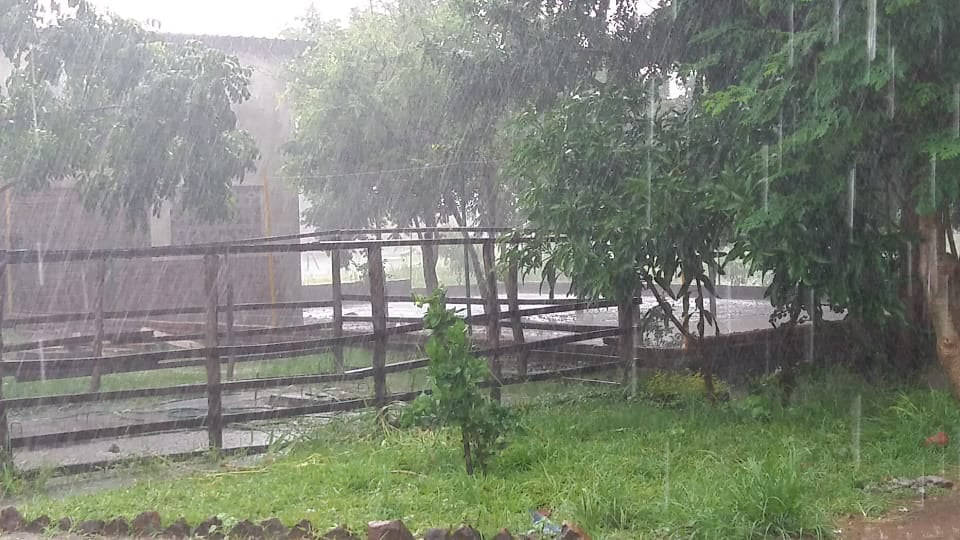 Extreme weather conditions, as a consequence of climate change, have an important impact on life in Malawi. Particularly the Salima district has been suffering from excessive downpour and inundations during this past rainy season. Exceptional rainfall had not been seen like this in the central region of Malawi. Many people lost their houses and there is a lot of infrastructural damage to roads and buildings. 
Also Kudimba had to close the doors for some time as the rainwater in our compound was starting to mount and the area was flooded. It took a few days to subside but luckily we had no serious damage and we were soon able to resume our services.
On the plus side, we can learn from this experience ahead of the installation of our solar power equipment, to make sure that what we are installing will be safe, strong and dry in all possible weather conditions. 
What is new in Kudimba? 
We have set up a 'Social Welfare Fund' for the coworkers. Everyone who earns a salary in Kudimba is offered the opportunity to contribute a small amount of their monthly income to a fund. The Kudimba project matches those monthly contributions for every participant and we have launched the Welfare Fund with an initial amount on the designated account. Contributing members of the Kudimba team can apply for financial help when they have a problem, and it is the team members themselves who are in charge of this fund. They can decide who receives help when and what the conditions are. We are pleased that every team member has opted into this Social Welfare Fund.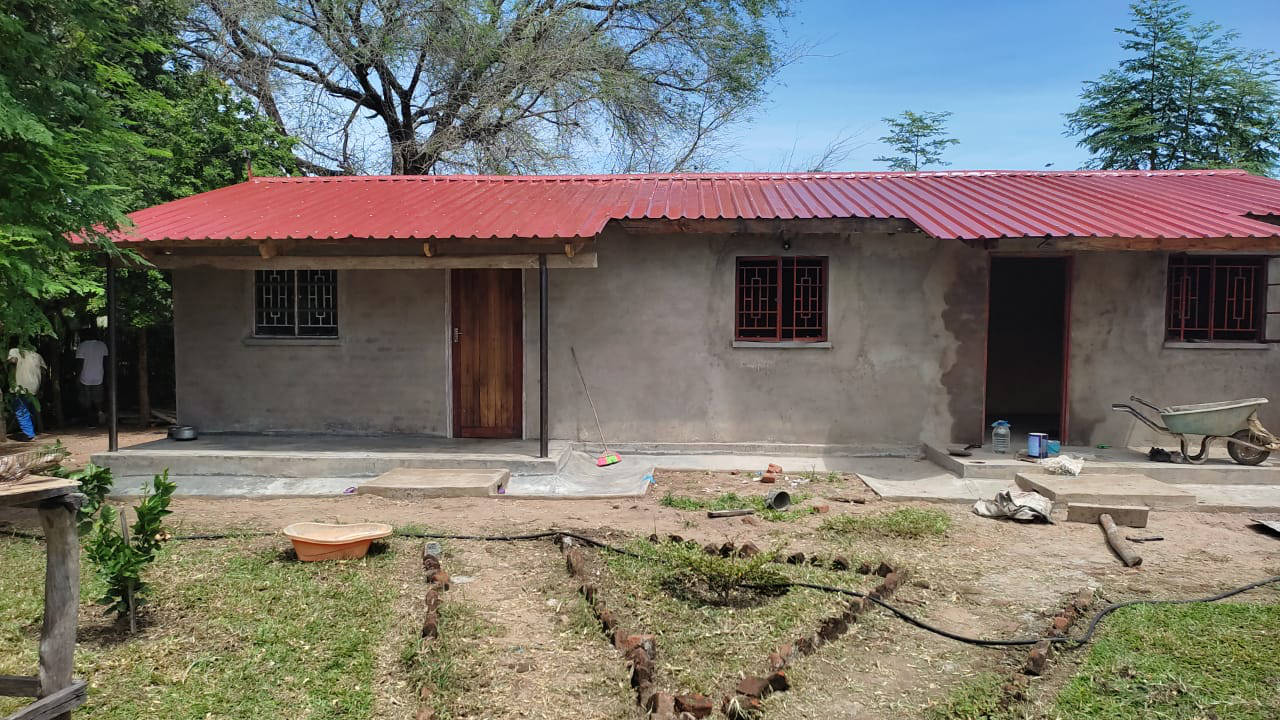 Currently the staff houses of Kudimba are being renovated. Chifundo and baby Anna will live in this brand new and upgraded accommodation, as well as Anthony, Patricia and their daughter. 
Our weekly program of activities is slowly and surely developing and we are able to offer more specialist care and better follow up in more essential areas for the well-being of the Kudimba children. We have engaged an excellent outreach team of local experts in addition to the full time team that works in Kudimba. 
Here is an overview of our weekly outreach visits:
On Monday: the Kudimba team works together with Mrs. Nellie Matola, who is the Special Education Needs Advisor for the Salima district. Together they have developed an Individual Education Plan per child, tailored to the needs of every single participant of Kudimba, with the aim to work together to achieve targeted progress. For each child a focus area in their development, a specific plan and a time frame to achieve progress is defined. 
On Tuesday: Mr. Dick London from MACOHA (Malawi Council for The Handicapped) comes to Kudimba to instruct the team on how to provide basic physiotherapy care for those children with physical and mobility issues. 
On Wednesday: our dedicated nurse Mr. Rodney Mzanga provides medical care and follow up for children with minor healthcare problems. For more important issues the children are referred to the local healthcare facilities under his guidance. We continue to collaborate with Starfish Malawi and Hope Clinic for issues beyond Rodney's scope, though he continues to amaze us with his vast knowledge, experience and skills. 
Also on Wednesday: Mrs. Nellie Matola provides outreach visits to the Lifuwu community. She meets the families of the Kudimba children in their homes to discuss how parents and siblings can actively contribute towards the Individual Education Plan of the child. 
Mrs Matola also keeps her ears and eyes open to see if there are any other children with special needs in the community. 
On Friday: Mr. Dick London attends the Kudimba daycare centre again to provide physiotherapy care and to provide support to the team of Kudimba. On Fridays local children who are not part of Kudimba but who need physiotherapy care are welcomed to the project site to receive specialist treatment. 
On Saturday: Mr. Rodney Mzanga provides home visits to the families of Kudimba children who need follow up medical care. He assesses the problems, supports the families with the treatments and monitors the progress.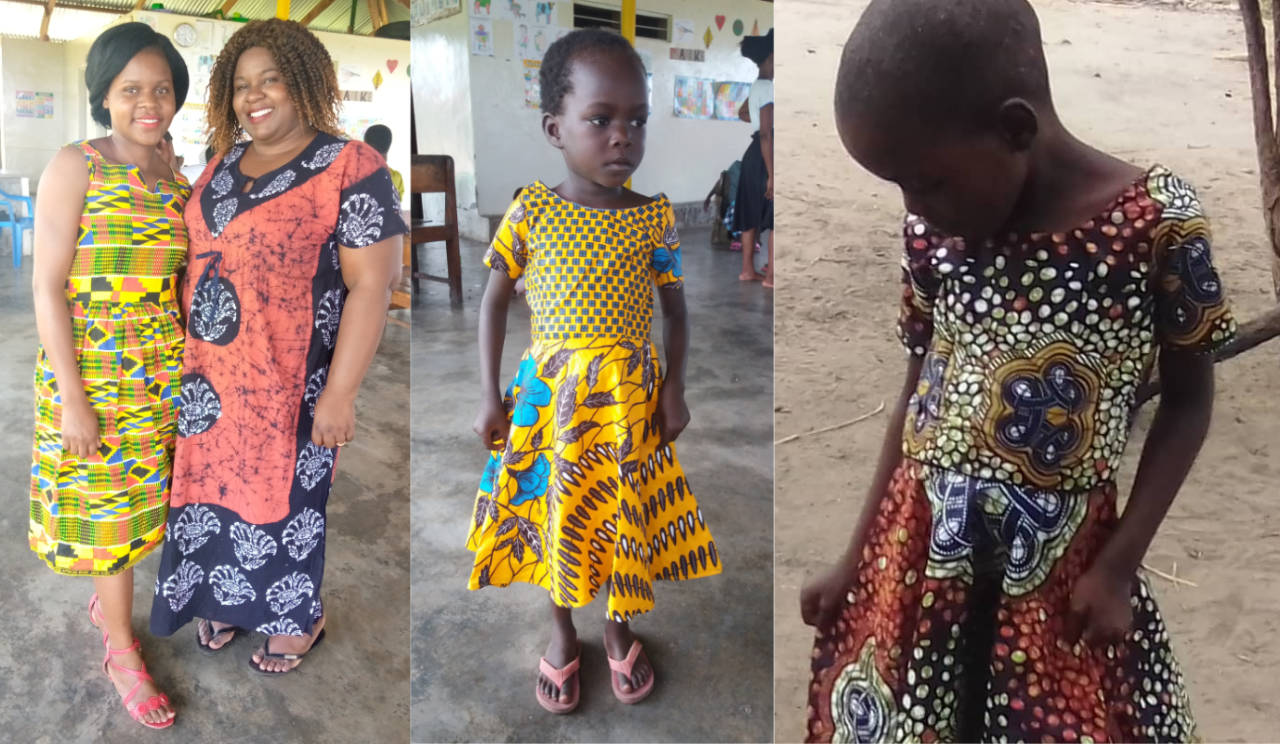 From left to right: Catherine & Patricia / Lucy showing her new dress / Cynthia showing her new dress
Also on Saturday the team members of Kudimba have an opportunity to attend a diverse offer of workshops. Currently Kudimba is organising three workshops around epilepsy care. We also plan some training around solar power installation and maintenance. Each Saturday afternoon Mr. John Mathayo offers tailoring lessons for anyone who is interested. 
The Kudimba team members are starting to reap the benefits of the weekly tailoring courses. Not only are they gaining great skills in sewing, they are also extending their family's wardrobe. 
We are very proud of the creations of some team members. Lekeleni's daughter looks great in her new yellow dress and also Cynthia is proud of her dress made by her mother Mathilda.
Kudimba received some kind donations of electronics: laptops, tablets and phones for Kudimba, which will be restored and taken to Malawi. 
If you have any used electronics or tools which are still in a good state please don't hesitate to contact us and we will do our best to give the items a full second life. We also welcome donations of second hand children's clothes, shoes, school bags and good quality educational toys.
If you are keen to send these to Malawi, we can add them to the container space which we have reserved. If you deliver the items before the 1st of June to: 
Kudimba Foundation
36 Melbourne Street
BN2 3LH Brighton 
United Kingdom 
We will make sure that the donations arrive safely at their destination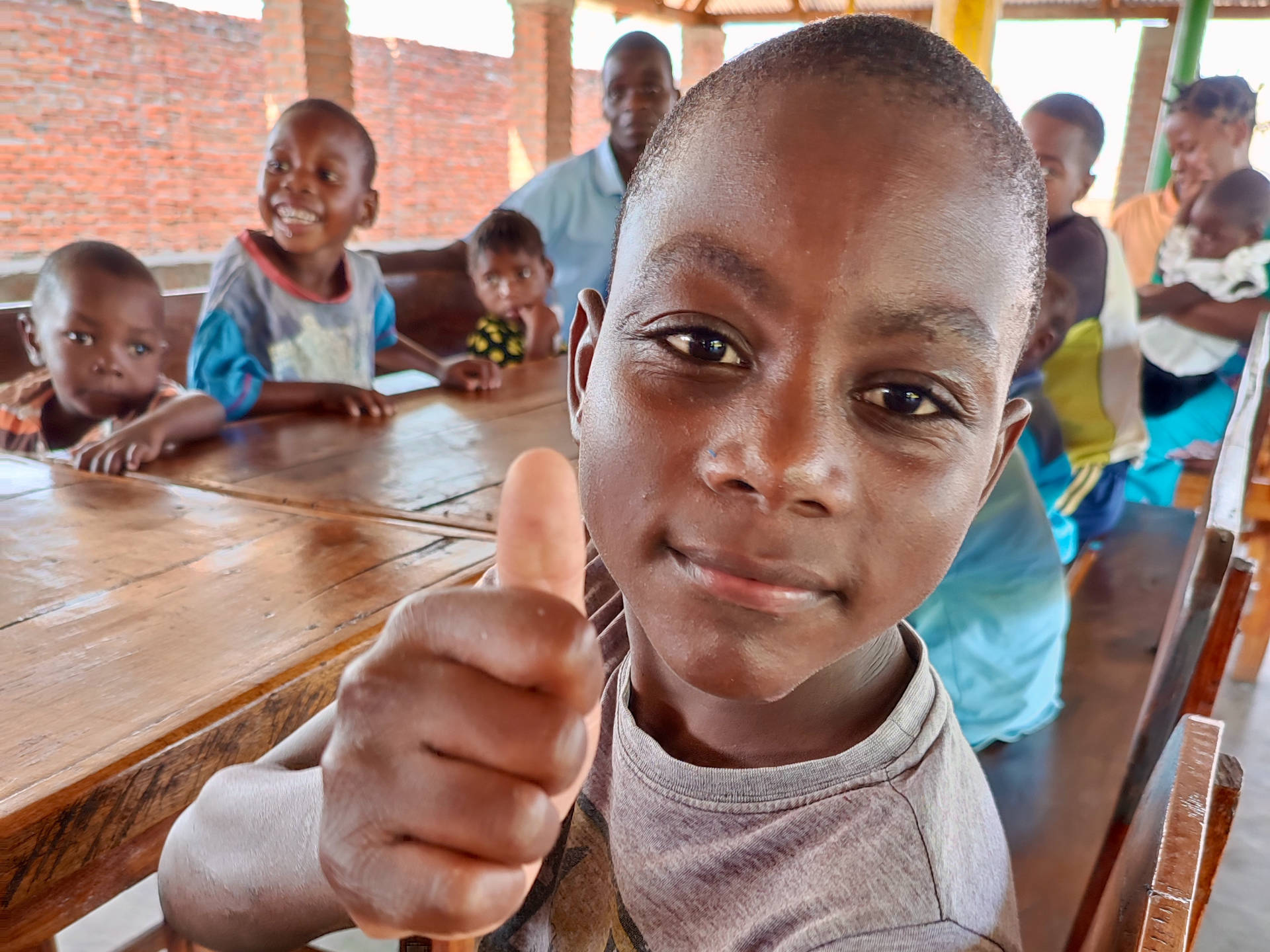 Last but not least, Kudimba won the second prize in a photo competition of the city council of Wevelgem (Belgium) with a picture of Masa. The prize money of 250€ will be put to good use for the daily running costs of the education centre. Soon, our beautiful Masa will also get a special and well deserved treat to take home.
Thank you for your continuous interest and support to our project. 
Our warmest Kudimba greetings