Dear Kudimba friends,
We hope this finds you well and that you find our Christmas update as exciting as we do! …
The little Kudimba train is up and running. Our small team is doing their best and the children and young adults are flourishing and now feel completely at home in Kudimba.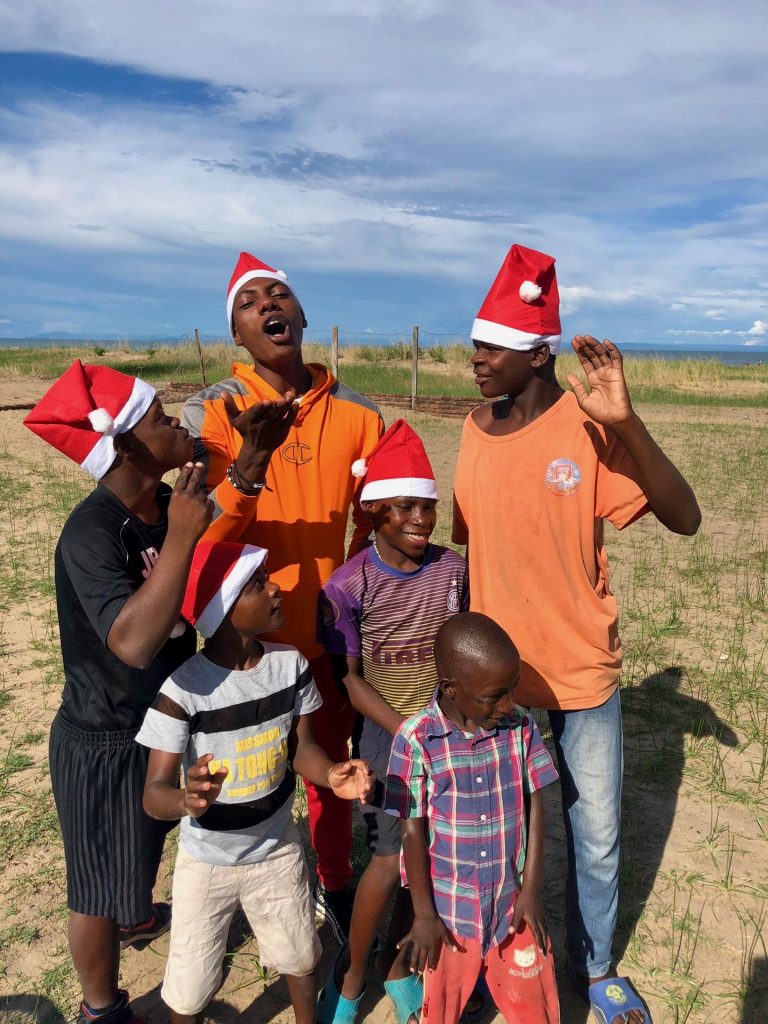 We are making good progress towards welcoming the next 16 children who are on the waiting list. The first step in this process is that we are employing two new staff members from January onward.
For this further development we have established a link with another organisation in the area, Starfish Malawi. They are a British charity organisation which has been active in Malawi for many years and who we have a connection with through the container which we have participated in for a long time, to ship items over for the project. We are very excited about this new part of our collaboration.
From January onwards we are starting regular workshops for the professional development of the Kudimba staff.
As far as the building developments go, things are also progressing quickly. We now have an additional septic tank that is bigger than the first, and is in working order. Our second large watertank, on top of the watertower has been eagerly waiting to start operating and the bathroom in the education centre which has two toilets and two showers, is now finished. Any moment now the sanitation area for the education centre will be 'baptised'.
We plan to invest in a bigger solarpump in the coming year as it now has to supply water for two tanks instead of one.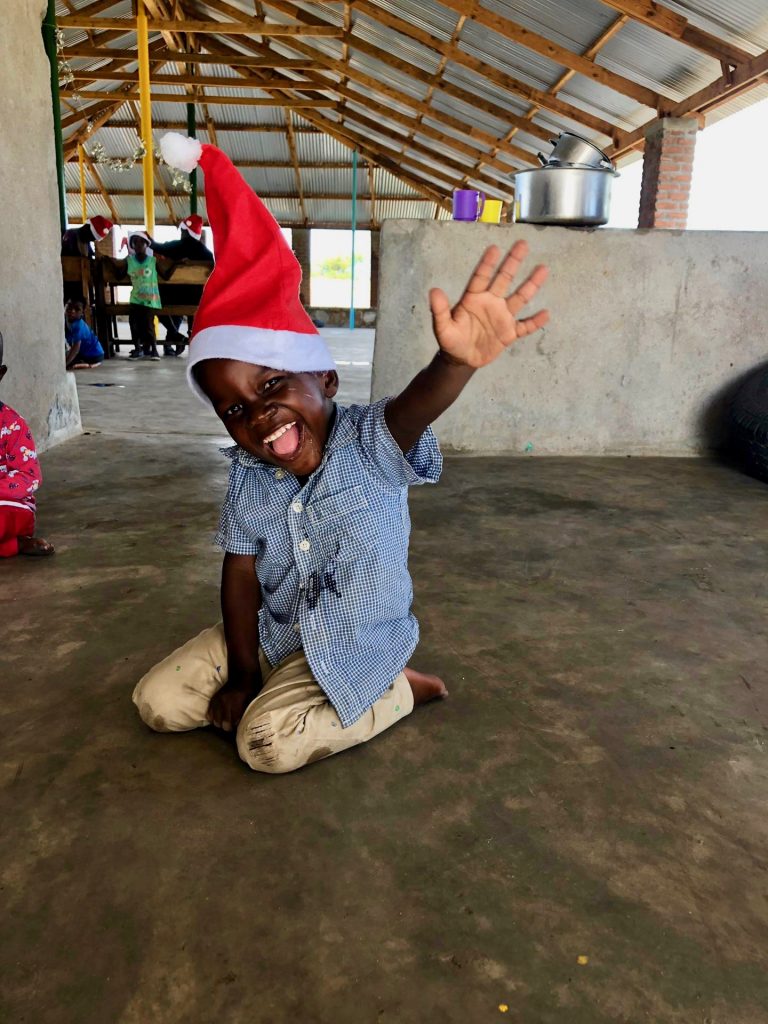 Our communal house is well underway, this house will host co-workers, volunteers and students visiting Kudimba. This construction project has largely been possible thanks to the financial support of the Province of West-Flanders, Belgium. It should be ready in the next few months.
Our other plans for 2020 are to build a robust wall around Kudimba with a proper fence. Our reed fence is no longer fit for purpose as it cannot keep the grazing cows, goats and chickens from the neighbourhood off our property and out of our vegetable garden.
We are then planning to further develop the vegetable garden and still plant more trees… surely we can never have enough trees.
Kudimba is eagerly awaiting the delivery of a two seater tricycle which is planned to arrive in January (with the Starfish container).
Two people can pedal comfortably and next to each other on this bike, so it is ideally suited to provide some independence for people with a disability who would otherwise not be able to cycle at all.
This gift has been donated to Kudimba by Scottish Autism in Orkney.
We look forward to receiving it, trying it out and sharing lots of great bicycle adventures.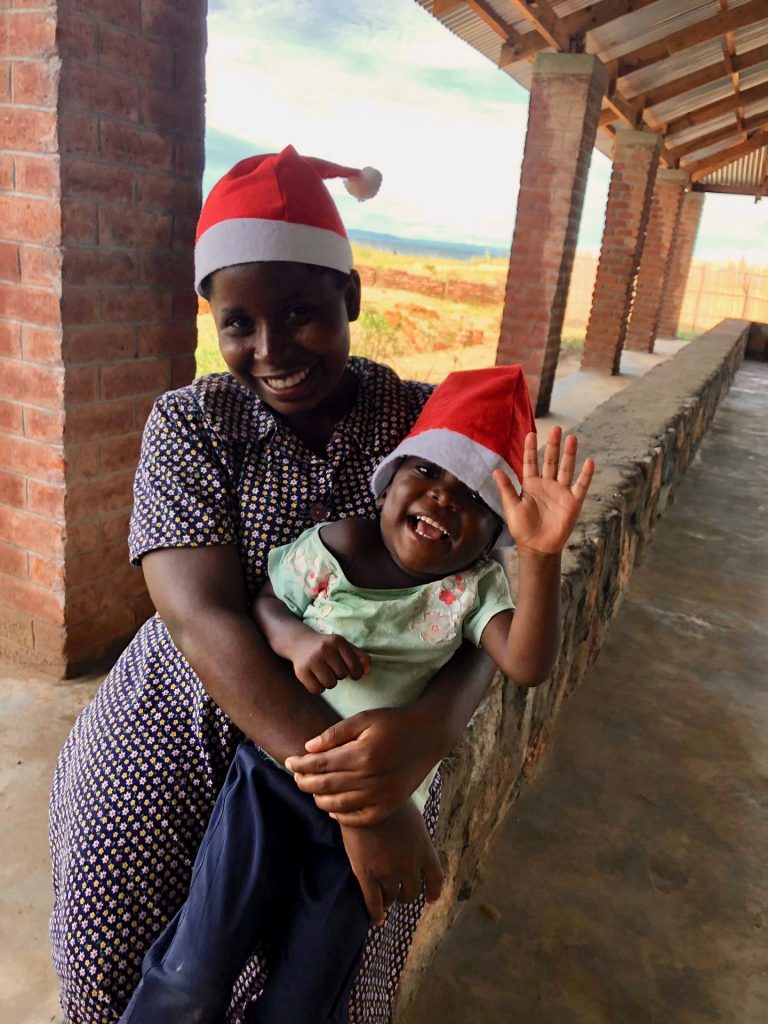 We had two nursing students, Mathilde and Louise, from Vives University come to stay and gain experience whilst staying at Kudimba.
Unfortunately Louise had to leave Kudimba early due to some difficult circumstances at home. Louise, we really enjoyed having you in the project, the Kudimba children instantly warmed to you and we were sad to see you go. We wish you all the very best with the continuation of your studies.
Mathilde had a very adventurous stay in Lifuwu, with many unforgettable moments some of which were very challenging, but she didn't give up and persevered. This young lady has an amazing character!
We are very grateful for Mathilde's commitment and hard work. She has been involved with the organisation of proper medical files for all the Kudimba children and she has organised staff training sessions around first aid for burns and small wounds, nosebleeds, epilepsy, hand hygiene and appropriate sanctioning. All very relevant topics for Kudimba.
Mathilde also let her creative beast go and did painting, colouring and craft works with the children as well as organising games and physical activities, the kids loved it and the staff learned a lot from these activities.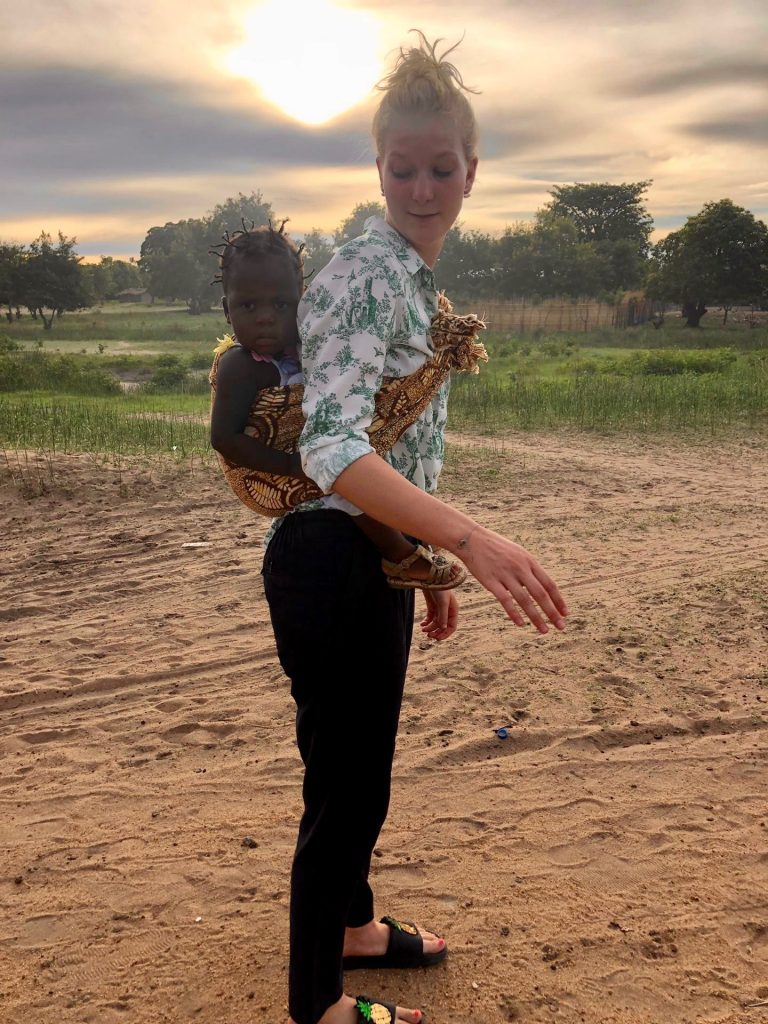 Mathilde, the children will surely remember these wonderful experiences for a very long time and as you are now part of the Kudimba family you will be remembered too and welcomed back with open arms whenever you decide to come back.
We look forward to hosting the next two Vives students, Charlotte and Eline, who will be joining us in Lifuwu in January.
At Vives University in the meanwhile, the eco-technology students have finalised one of their recycling designs which we hope to implement in Kudimba. Their idea is a strong rope which is made out of recycled plastic bags. In its turn this rope can be used to create other things such as toys and other practical applications.
A very big thank you to all the people who supported Kudimba in 2019 and made it possible for Kudimba to achieve what we did this year and to further develop the project, we are looking forward to a very exciting new year ahead.
All the very best Christmas and New Years wishes from the Kudimba team.
The Kudimba team