Dear Kudimba friends,
A year full of exciting new developments ends, most of which were successful, some were more challenging than expected. A great new year lies ahead, our main aim is finally the start up of our on site activities and volunteer skills exchange program, we can't wait. Kudimba's Judy arrived in Lifuwu in October to organise more of the project's development, she did an excellent job and worked together well with the local Kudimba team: Max, Cornelio, Mr. Gombachika, Mercy and the building contractors.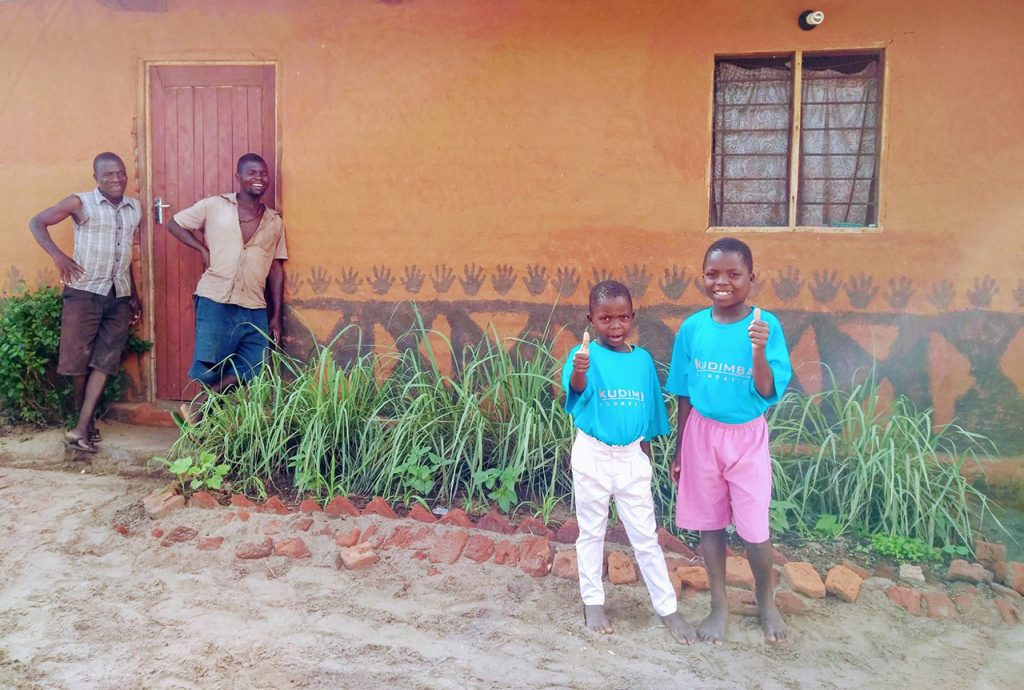 In the meanwhile Judy is known in the village as 'agogo', she started off explaining that her name is Judy but it all gets a bit complicated because that's a hard word to say for a Malawian. She decided instead to say 'my name is agogo' which is Chichewa for grandma. The kids fall about laughing when she says it but they do seem to recognise agogo now.
So what has happened in the last few months:
We managed to buy buffalo bikes for all our staff members, as well as for our student James.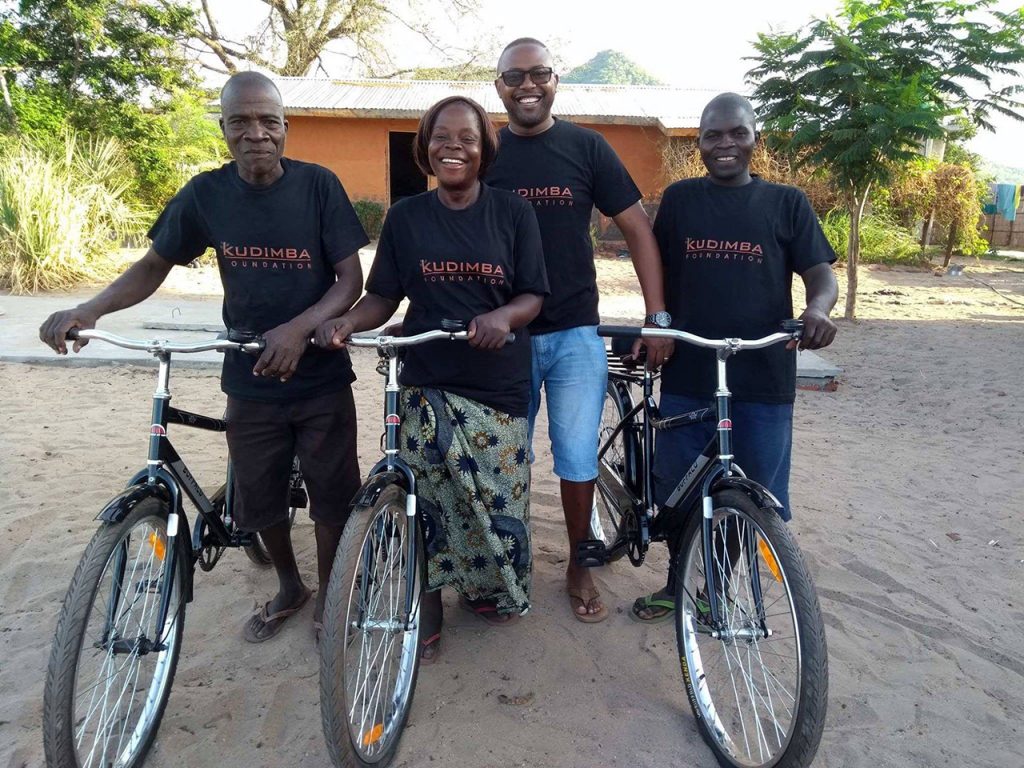 The buffalo bike is a very strong, durable and reliable bicycle specially designed for people like him, who live in rural areas of developing countries. The buffalo bicycle is deliberately compatible with locally available spare parts, requiring only basic tools for maintenance and repair. Now they can get to and from work and school more easily, safer and quicker. They were all over the moon as you could see in the picture previously. Our staff member Mercy has now fully embraced her new role, she helps out with the garden and looks after visitors, both which she does with a lot of dedication and care. Kudimba was lucky enough to have a visit from a Malawian permaculture expert who organised a two day course for the staff, to design and plan the development of our garden. We now know better how to deal with excess rainwater and how to protect our garden. In the meanwhile we have developed the garden further, planted many more trees and developed a rice plantation ready for this year's rainy season.
We were eagerly anticipating these rains until…
We made a lot of progress on our large education building, so far that the thatch roof was nearly finished, but then a construction problem combined with heavy rains damaged our roof and set us back.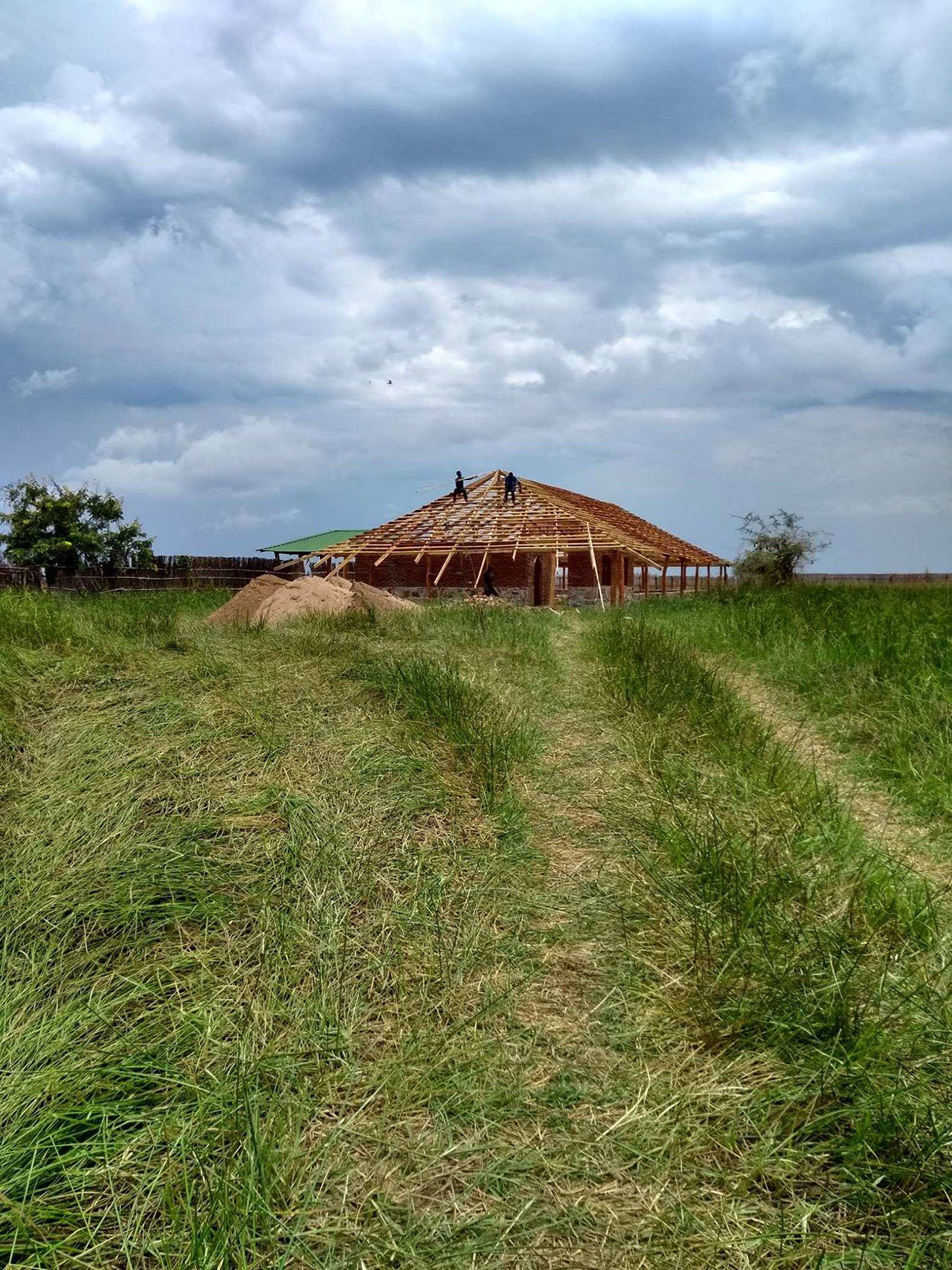 We decided not to dwell on things, not to waste any time and to start all over again with the construction of the roof, this time we'll do it better and stronger. This means that financially as well as time wise we are set back, but this is the way things go in general in Malawi and we have to accept this as a part of the development. Each time we learn a valuable lesson and we focus on the positive: at least it happened now before the construction was finalised and luckily the building itself did not get damaged.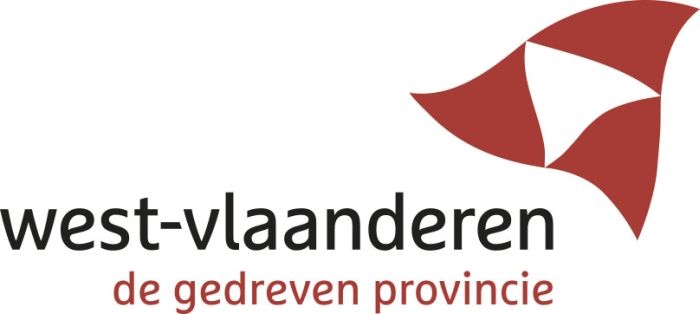 It is important to mention, Kudimba Foundation can build this education centre thanks to the support of the Provincial Government of West-Flanders, Belgium. Next on the agenda is the improvement of the kitchen area for the staff and the development of a covered laundry area where the water will be recycled for our garden. Once the education building is finished we also plan to improve the wall and gate around Kudimba. We plan to develop further our system to generate our daily energy needs from sustainable sources, such as solar electricity and warm water from a solar heater, to allow us to be more independent. Merry Christmas and a happy new year to all our Kudimba friends. Thank you for your loyal support
The Kudimba team