Dearest Kudimba friends,
For the Autumn newsletter we have a special lined up for you.
Kate and Monica are Scottish medical students who volunteered in the
local clinic whilst staying in Kudimba. We hope you enjoy reading their
story.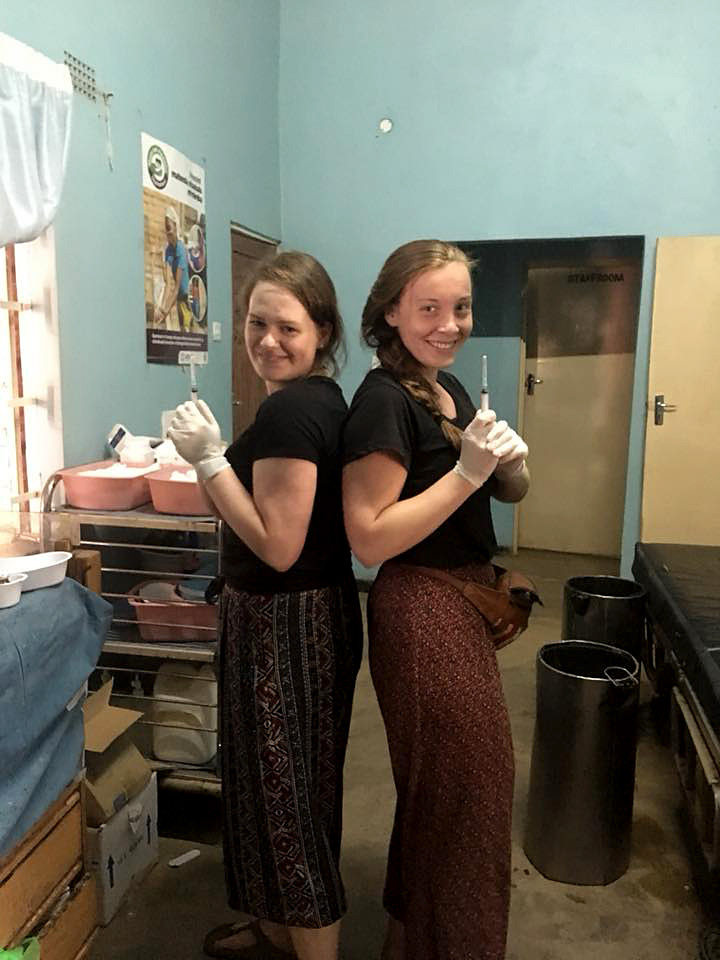 "Our medical school elective to Malawi started with a 23
hour journey from Glasgow, Scotland. On our arrival in Malawi, me and my
friend Monica were greeted by a very smiley and friendly Max. He drove
us the 2 hour journey from Lilongwe to Kudimba in Lifuwu, showing us the
points of interest and helping us get some basic supplies for our stay.
The first view of the lake at sunset was impressive and we knew that we
were in for a good 5 weeks in Malawi! After unpacking and settling in
to our new home we bedded down under the mosquito nets for some much
needed sleep.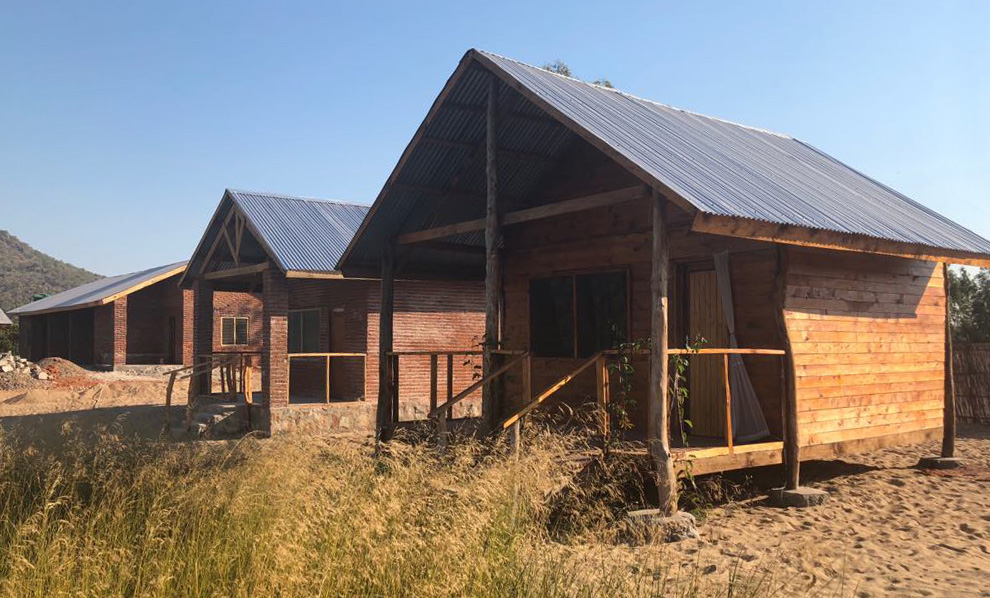 The following morning we explored the small,
friendly village of Lifuwu and acquainted ourselves with the beach. The
children playing in the lake were keen to show us the small fish they
had caught and Monica was lucky enough to hold one of them! We sussed
out where to get the motorbike to the clinic, an unusual commute but fun
nonetheless. We spoke to Cornelio and his family who live at Kudimba
whilst cooking with our ingredients bought at the market earlier.

On our second full day in Malawi we began our placement at Pothawira
Mission. Mr Peter Maseko established Pothawira in 2011 with his lovely
wife Emma. On the large site a few minutes out of Salima Town there is a
health centre, primary school and orphanage. Monica and I were based in
the health centre which runs a busy outpatient clinic seeing 200-300
patients per day. Many of these patients are diagnosed with Malaria
using the blood spot testing available in the clinic. By offering these
services at a higher quality than government hospitals and lower cost
than other private clinics the organisation has flourished and provides
vital services to the community.
Days at the clinic were long
but varied. We rotated between consultation rooms, treatment room,
triage area and malaria testing room. Mr Maseko and the nurses were
excellent supervisors and taught us how to dress horrendous wounds,
perfect our injection technique and quickly assess patients. We learnt
so much about healthcare in developing countries and how to make the
most of available equipment in a poor resource setting.
Towards
the end of our placement we visited Kunyumba (the day care centre for
vulnerable children), we spent a lovely afternoon playing in the sand
with the children. It was such a beautiful and happy place, you could
tell the children were so fulfilled and that the staff love what they
do.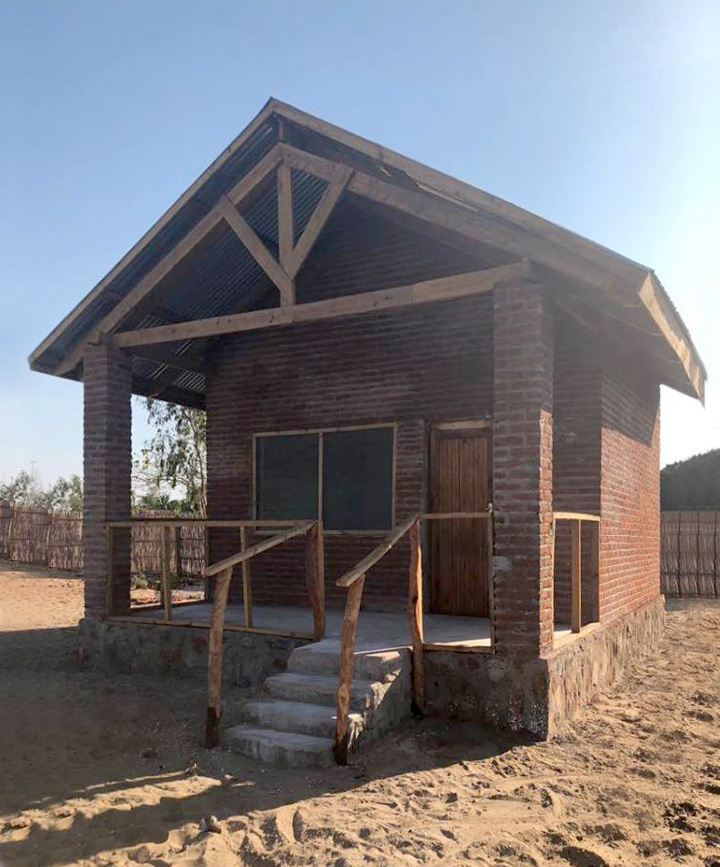 Our time in Malawi would not have been the same without the
help of the Kudimba staff. Cornelio gave us advice on where to buy the
best tomatoes and helped us feel generally safe and secure during our
stay in Kudimba. Mercy was an incredible help, she made sure we had
healthy and tasty meals cooked for when we arrived back from Pothawira,
cleaned the chalet and did our washing (my least favourite chore). I
don't think we could have coped without her!
Monica and I had
such a good time in Malawi. We saw the highs and the lows of healthcare
in sub-Saharan Africa, experienced Malawian culture, ate some amazing
food (we would highly recommend Mercy's rice and beans!), saw some
beautiful beaches, met some wonderful, caring people and got to live in a
stunning part of the world for a few weeks. Thank you to everyone to
made our trip so incredible, especially Maaike!"
We are delighted
that Kate and Monica had such a rewarding time with Kudimba. At the
same time they showed great resilience in dealing with the challenging
realities of life and healthcare in Malawi. We hope that many more
volunteers and visitors will follow their footsteps.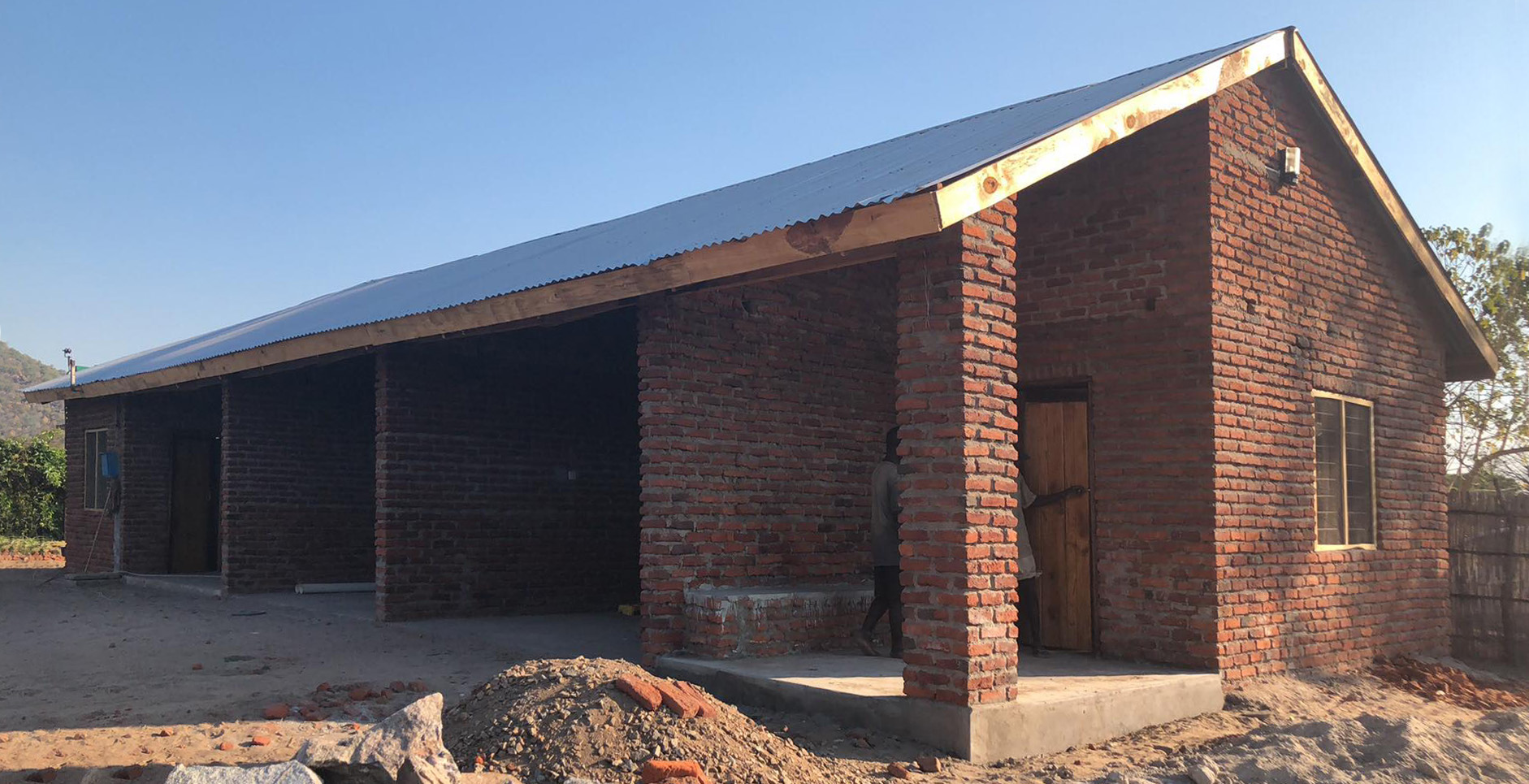 The first
picture shows Kate and Monica at the clinic. Also have a look at the
other pictures and admire our newest Kudimba developments: the finished
office building and the cherry on the cake; our newest beautiful guest
chalet, this time in brick. We have managed to build this chalet thanks
to a very generous donation of Gina and Adam from the USA who have
supported Kudimba- and Austin's studies- for several years now. Zikomo
Kwambiri!
The next newsletter will be reported live from Malawi again, with updates and pictures of more exciting new developments!