Dear Kudimba friends,
After a very productive summer, here are the latest Kudimba updates.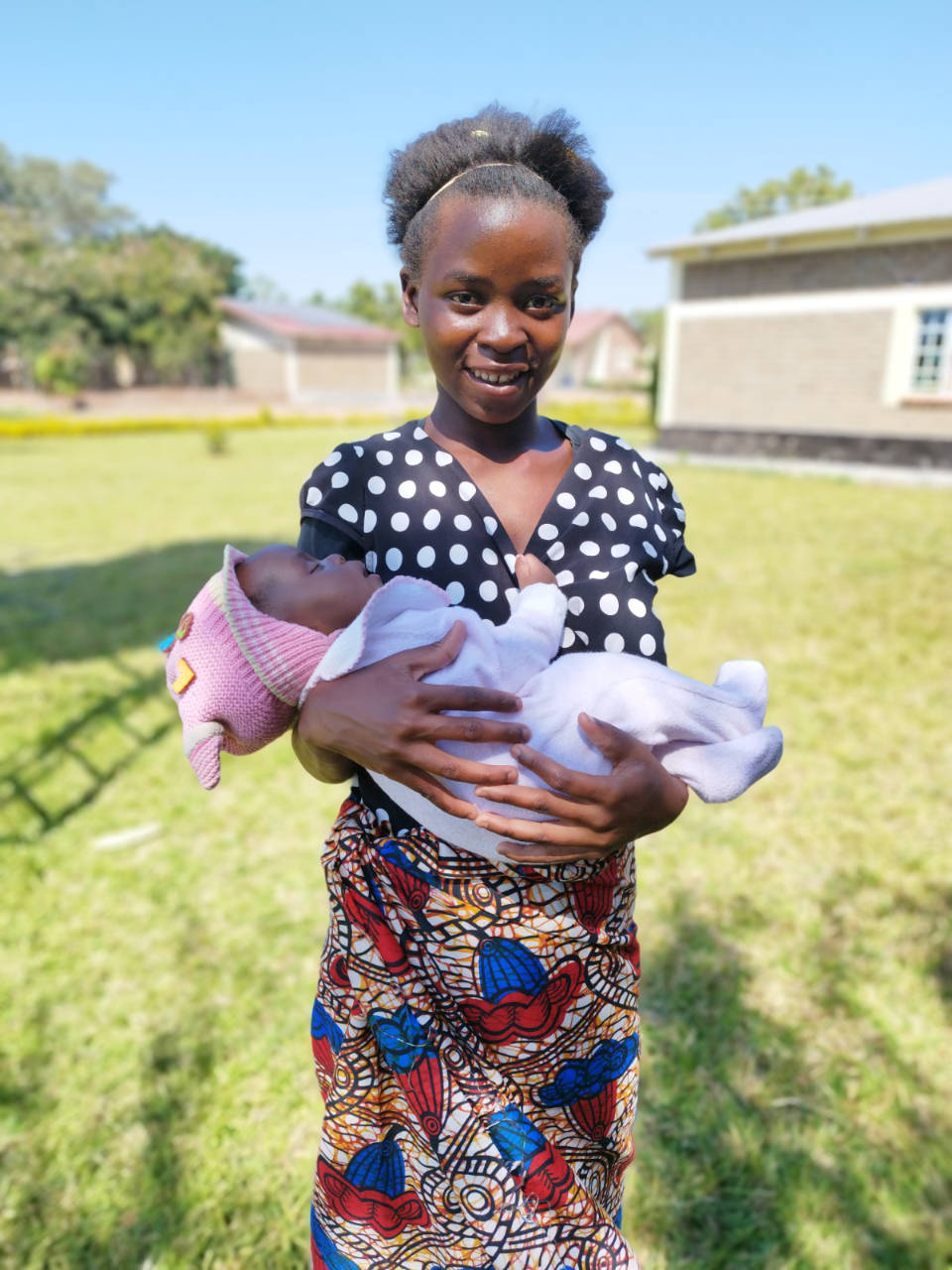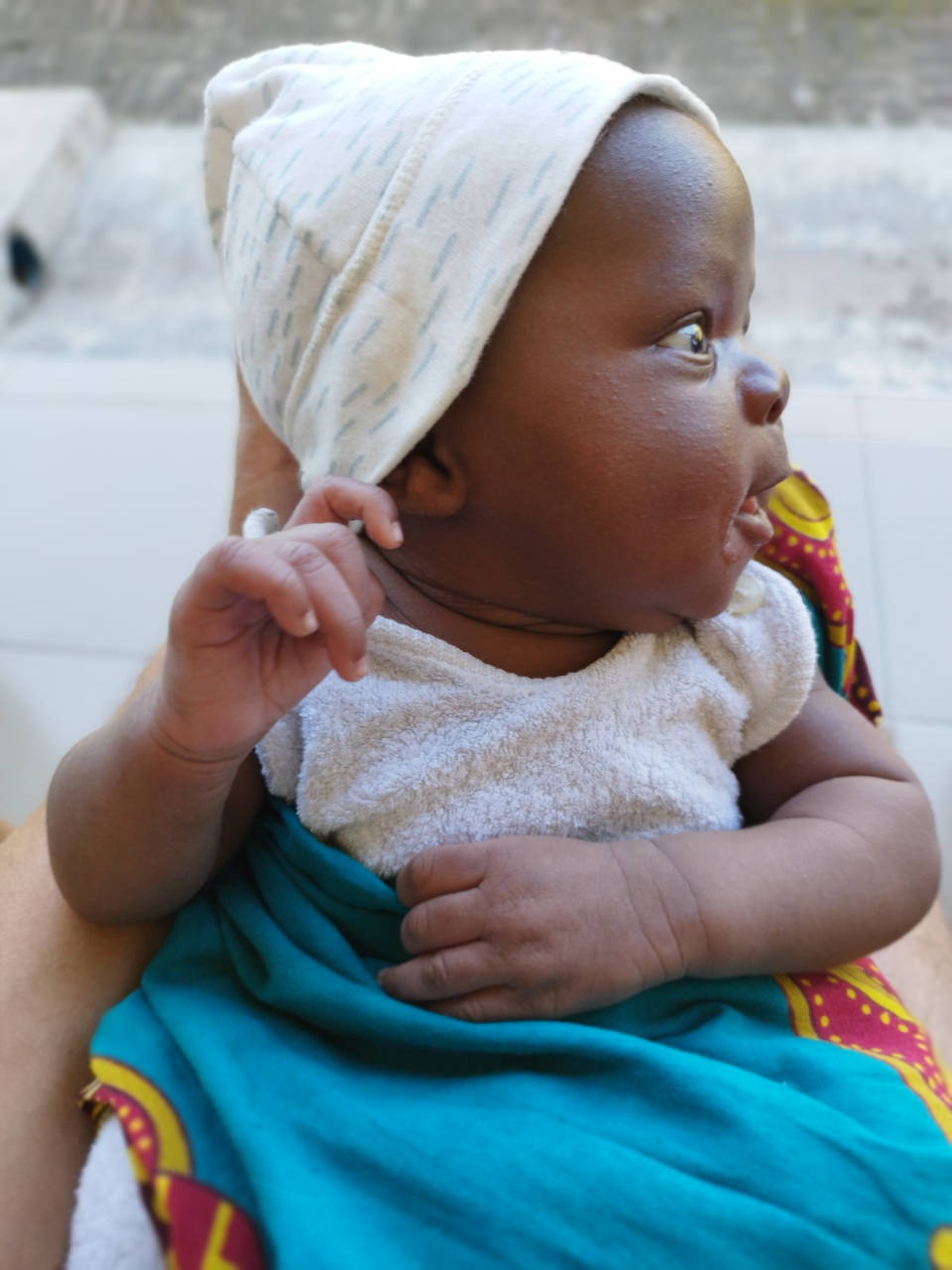 In November 2021, we welcomed Patuma as a new participant in Kudimba's day care. Patuma is a young woman with learning disabilities. In her family she is one of six children.  What we didn't know then is that Patuma came with a little surprise. Patuma gave birth to a healthy baby girl on 20/06/22.
They both had a bit of a rough start, but mother and baby are now doing well. We are happy and have embraced baby Asante as part of our ever-growing Kudimba family. Kudimba staff are here to support Patuma and Asante. 
Our dear Mustapha is 8 years old and has been selected to start his education at the school for deaf children in Mua. He will go into boarding school, as will our other Kudimba participant Gladson.  Gladson is one of our teenagers and when we see the incredible progress he has made since attending this school, we know that this will be a great opportunity for Mustapha too and that he will end up in the best possible environment. At the same time, we are also a little nervous to see our little man embark on this big adventure.  Mustapha will start school on the 10th of  October.  Kudimba will provide school fees, boarding fees and transport for both boys and a small starting budget for Mustapha.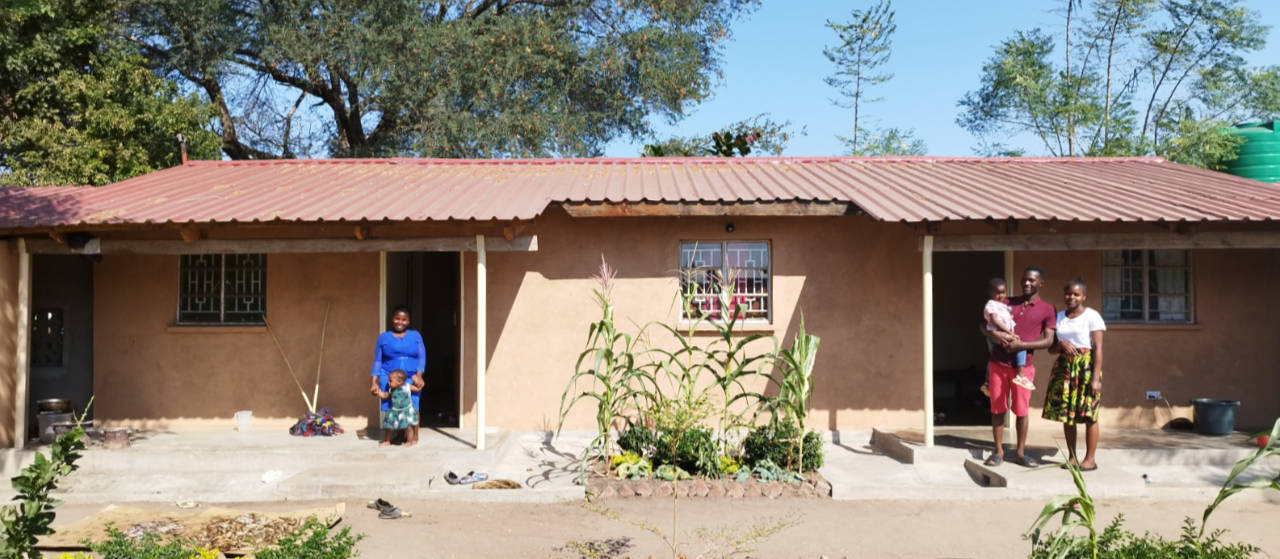 Chifundo with her daughter Anna Tatendah – Anthony and Patricia with their daughter Slyvia

The renovation of our staff house is finally complete.  Two of our staff families live there: Anthony and Patricia with their daughter Slyvia and also Chifundo with her daughter Anna Tatendah. Both houses have a small kitchen and Anthony has taken the initiative to start growing some fruit and vegetables around the house, it looks great. 
In August, we had a small party at the education centre and for the occasion, all children and staff received a new Kudimba t-shirt. Everyone was proud and enjoyed the ice lollies that were handed out. We had a small window to take a photo of the group before the melted ice lollies covered both the children and the new t-shirts. 
One of our Kudimba friends is Sharon Claeys. 
Sharon did a placement at Kudimba in 2020, along with her friend Lotte.
This year in August, Sharon walked 'De Dodentocht' in Belgium to raise money for Kudimba.
She covered 65 km on foot in one night.
We are proud of her and grateful for her incredible effort.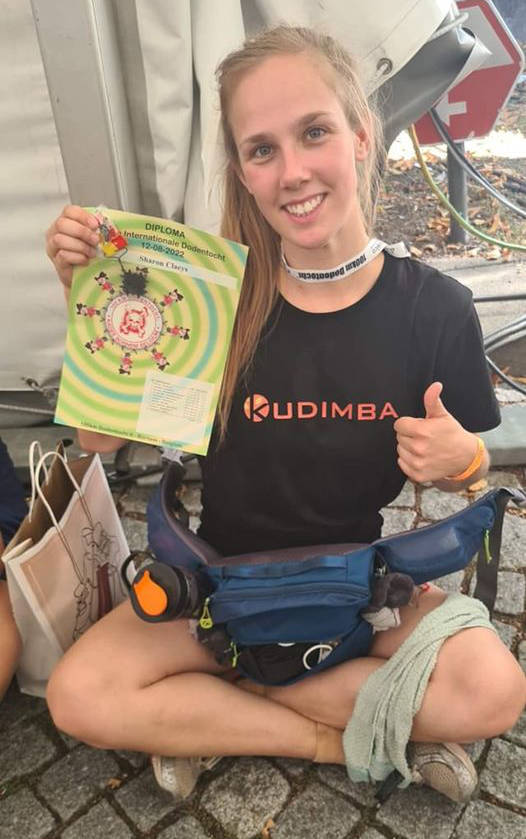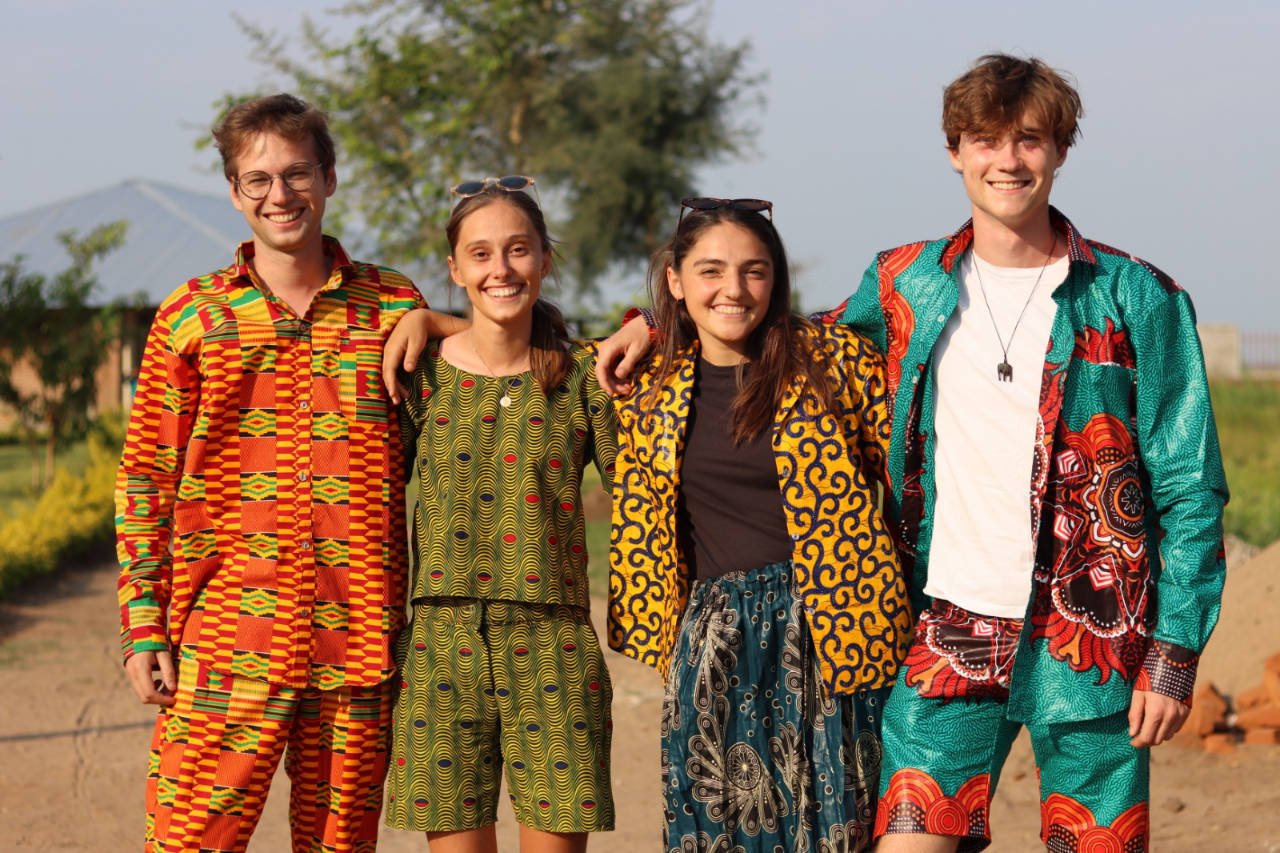 Jarne, Axelle, Lina & Pieterjan

We are proud to report that Kudimba is now 100% solar powered. 
Here is a word from the Humasol volunteers:
"After two intense but amazing months in Kudimba, we can look back on our wonderful time there. We have been back in Belgium for a fortnight and this time allowed us to get used to our normal but busy lives again. We all miss our more relaxed way of life of these past two months close to the fascinating Lake Malawi. 
As we explained in the previous newsletter, our main goal was to install a photovoltaic system with batteries to power Kudimba in a sustainable and reliable way. We prepared the project extensively in Belgium, but soon discovered that everything is quite different in Malawi. These additional challenges made the project even more fun and allowed us to really get to know and appreciate Malawi. We learnt about the importance of a good local network, which was also enforced by meeting many interesting and nice people. In addition, we provided an electricity connection for the education centre, giving staff more opportunities to teach the children valuable lessons and skills. As a result, all buildings at the Kudimba site are now connected to the PV system and independent of the local electricity supplier. 
We had two great months in Malawi and are very happy with the results. The four of us learnt a lot, not only about the technical details of the installation, but also about more socially-oriented skills. This experience will always stay with us and we will definitely travel back to Malawi in the future to visit our friends again (and hopefully see the installation still up and running). 
We wish the Kudimba project all the best and would like to thank them for this amazing opportunity.
Axelle, Lina, Pieterjan and Jarne"
We are very grateful to Axelle, Lina, Pieterjan and Jarne for their hard work, dedication and perseverance.  They have made a huge difference to daily life in Kudimba.
We look forward to seeing them again and wish them every success as they continue their studies and start their careers.
Kudimba greetings from the team